Finding the right entertainment option can be difficult in this busy age. When you're prepped for a movie night and armed with your Netflix subscription, you don't want to waste precious time scrolling endlessly. But with countless titles flashing on your screen, where do you start? That's where we come in!
Introducing the 50 best movies on Netflix for July 2023, each carefully ranked by IMDb scores to ensure you're only watching the cream of the crop. From underrated masterpieces to the hottest blockbusters, we've curated a list that caters to every movie lover's taste.
Related: 10 Best 80s Movies from Childhood, Ranked by Viewers
And the best part? This list gets refreshed every month. So, brace yourselves for a cinematic journey that takes you from your living room straight to the heart of Hollywood and beyond. Buckle up, movie buffs – your ultimate Netflix guide awaits!
50

'Dolemite Is My Name' (2019)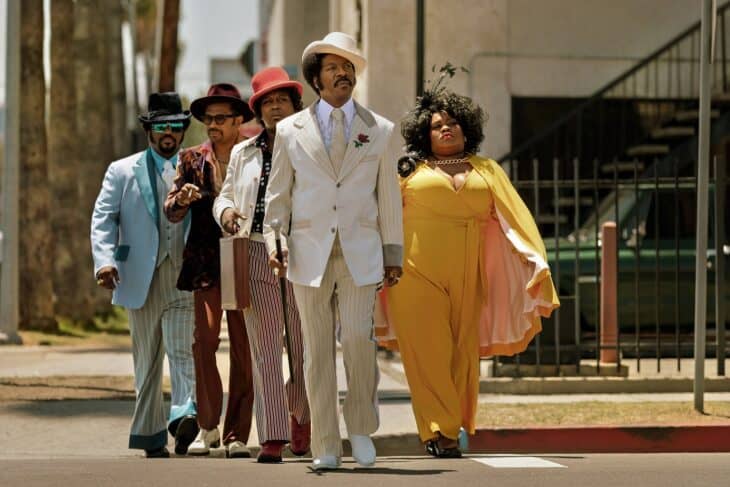 A stellar performance by Eddie Murphy (The Nutty Professor), celebrating the courageous spirit of comedy legend Rudy Ray Moore (Dolomite), injects every moment with infectious joy. This film tickles the funny bone and delivers a motivational punch. It's more than a laugh riot. It's a homage to the underdogs who dared to dream against all odds.
49

'Trailer Park Boys: Countdown to Liquor Day' (2009)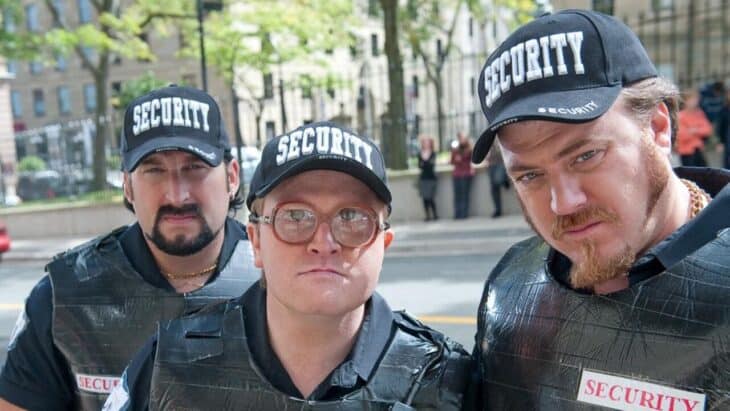 From the brains behind the cult-favorite TV series, Trailer Park Boys, comes its second feature film: Countdown to Liquor Day. Director Mike Clattenburg continues the hilariously outrageous misadventures of Ricky (Robb Wells), Julian (John Paul Tremblay), and Bubbles (Mike Smith), three lovable yet dysfunctional friends living in a Nova Scotia trailer park. This time, fresh from prison and determined to go legit, they confront an old nemesis with their chaotic, hair-brained schemes.
48

'Steel Magnolias' (1989)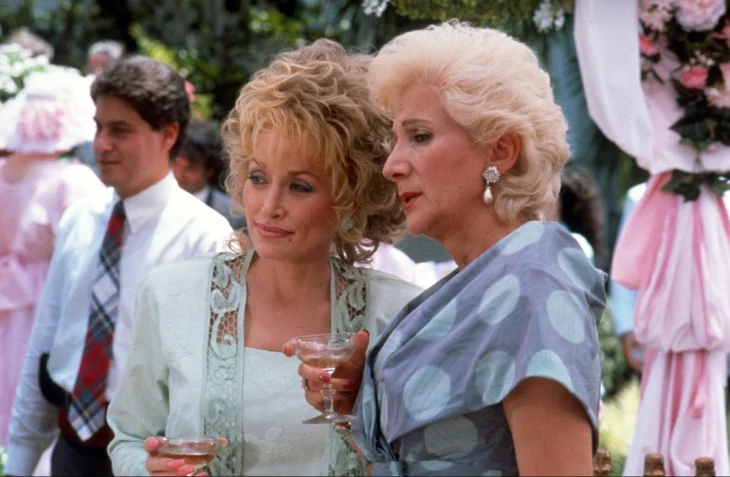 This enduring classic from director Herbert Ross (The Turning Point) masterfully weaves comedy, drama, and romance to present a heartfelt tale of resilience and friendship. Steel Magnolias, set in a small-town Louisiana beauty salon, explores the unbreakable bond among women as they navigate life's ups and downs. From the irascible Ouiser (Shirley MacLaine) to the spirited Clairee (Olympia Dukakis) and the resilient M'Lynn (Sally Field), each character is as vibrant and enduring as the southern magnolia flower the movie is named after.
47

'The King' (2019)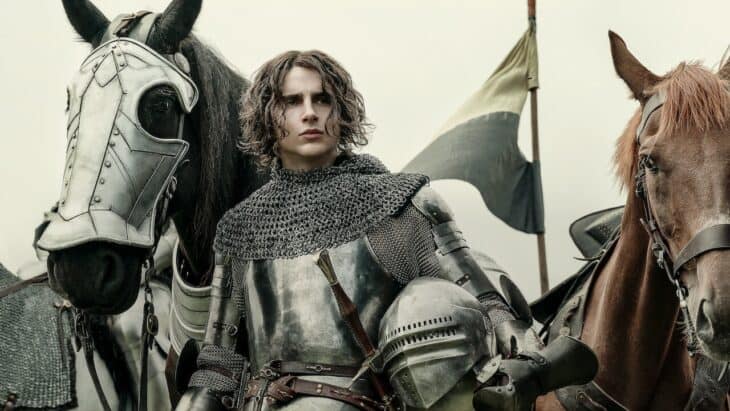 A historical drama that merges the battlefield of politics with literal ones, Michôd's film focuses on the ascension and reign of King Henry V of England, deftly portrayed by Timothée Chalamet (Call Me by Your Name). Joined by Robert Pattinson (Twilight), Joel Edgerton (The Gift), and Lily-Rose Depp (Tusk), the cast of this retelling brings new life to Shakespearean lore. The dark corners of royal politics have never been so enthralling as war and diplomacy intertwine in a fight for power.
46

'Hustle' (2022)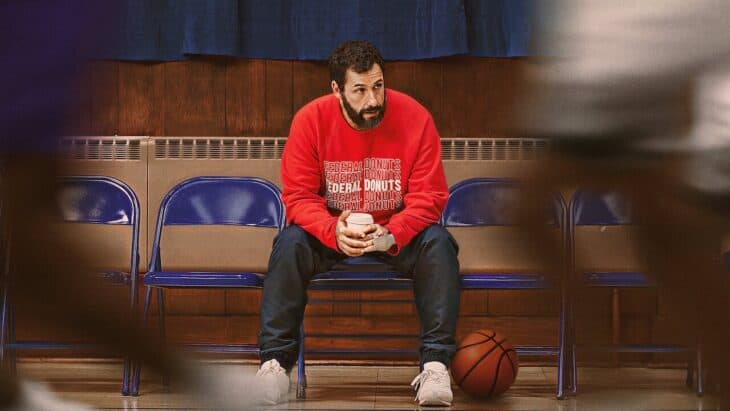 This basketball tale offers a fresh take on the sports genre, starring Adam Sandler (The Waterboy) as a down-on-his-luck scout who discovers a streetball phenomenon. Bringing the same emotional depth he exhibited in Uncut Gems and mixing it with his trademark humor, Sandler delivers an inspiring performance.
Related: 14 Adam Sandler Movies on Netflix [Streaming Now]
Directed by Jeremiah Zagar of We The Animals fame and co-starring Queen Latifah (Chicago) and Ben Foster (Hell or High Water), Hustle promises a stimulating blend of sports, drama, and comedy.
45

'The Nice Guys' (2016)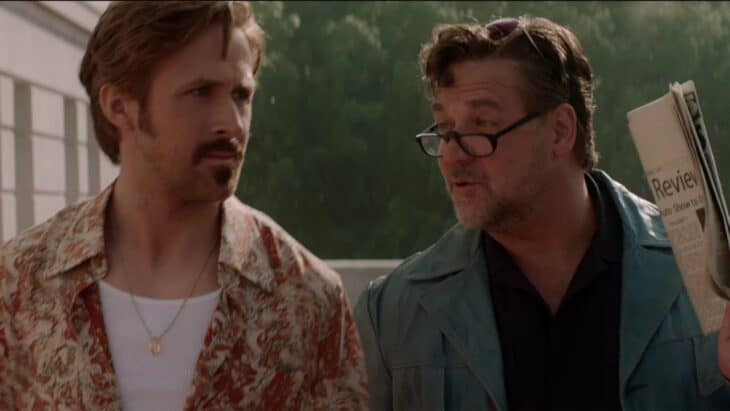 A criminally underappreciated gem from director Shane Black, this film stars Ryan Gosling (The Notebook) and Russell Crowe (Gladiator) as a duo of investigators tumbling down a rabbit hole of conspiracy and danger in 1970s Los Angeles.
Related: 10 Best Ryan Gosling Movies, Ranked by Viewers
With a supporting cast including Matt Bomer (White Collar) and Margaret Qualley (Once Upon a Time in Hollywood), The Nice Guys weaves a tale of comedic noir that will keep you hooked till the end.
44

'El Camino: A Breaking Bad Movie' (2019)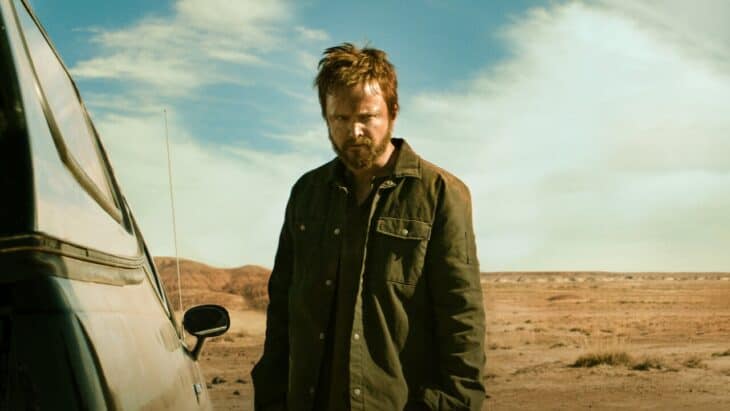 Vince Gilligan (The X-Files) extends the narrative of the acclaimed series Breaking Bad in this riveting sequel, focusing on Jesse Pinkman's flight from captivity. Aaron Paul reprising his role delivers an Emmy-worthy performance. Revisiting familiar settings and characters, this movie provides a satisfying follow-up for fans of the show and a stand-alone thriller for the uninitiated.
43

'The Ballad of Buster Scruggs' (2018)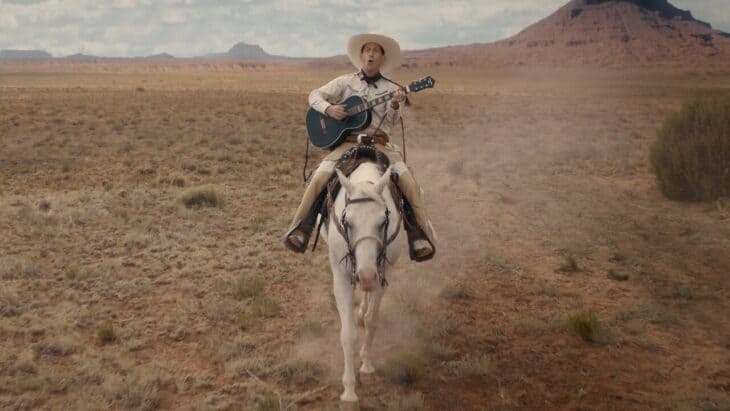 This Coen Brothers' anthology subverts the Wild West genre in six chapters, each spinning its own distinctive tale of life and death. Featuring an array of talent, including Liam Neeson (Schindler's List), James Franco (127 Hours), and Zoe Kazan (The Big Sick), The Ballad of Buster Scruggs pushes the boundaries of traditional Western storytelling, serving up an equal dose of humor and melancholy.
42

'Miss Americana' (2020)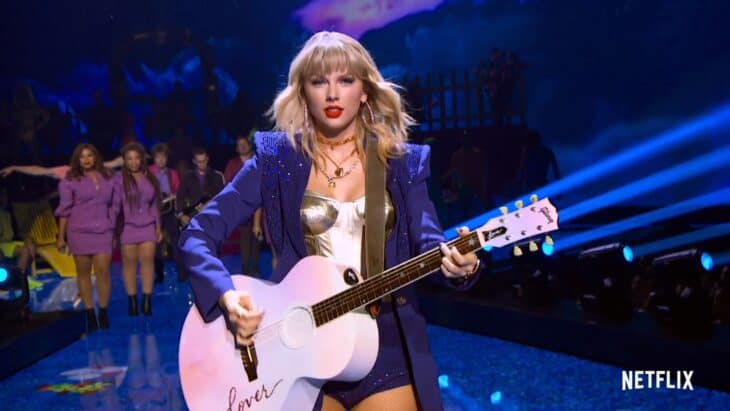 An intimate and raw look at one of the biggest pop stars of our time, Miss Americana paints an honest portrait of Taylor Swift's journey from country sweetheart to global phenomenon. The documentary humanizes the woman behind the countless hits, highlighting her struggles, victories, and activism. This heartfelt exploration offers viewers an unprecedented look at Taylor Swift's journey as both a person and an artist. Featuring interviews and behind-the-scenes footage, it brings the audience closer than ever before to her evolution.
41

'A Monster Calls' (2016)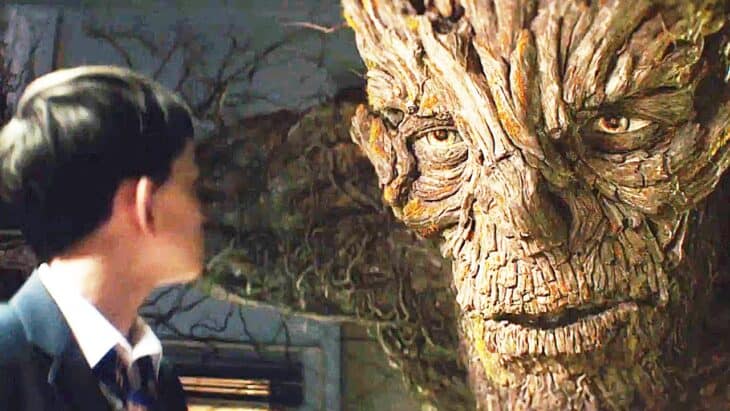 J.A. Bayona (Jurassic World: Fallen Kingdom, The Orphanage) brings Patrick Ness's touching tale of a boy grappling with his mother's terminal illness to life with raw emotion and breathtaking visuals. Lewis MacDougall gives a compelling performance as Conor, a child who escapes his harsh reality through a world of fantastical creatures and dark fairy tales. A Monster Calls rounds out its impressive cast with Sigourney Weaver (Aliens), Felicity Jones (Star Wars), and Liam Neeson (Schindler's List). This profoundly moving and visually stunning film about loss, love, and courage is a must-see.
40

'Knock Down the House' (2019)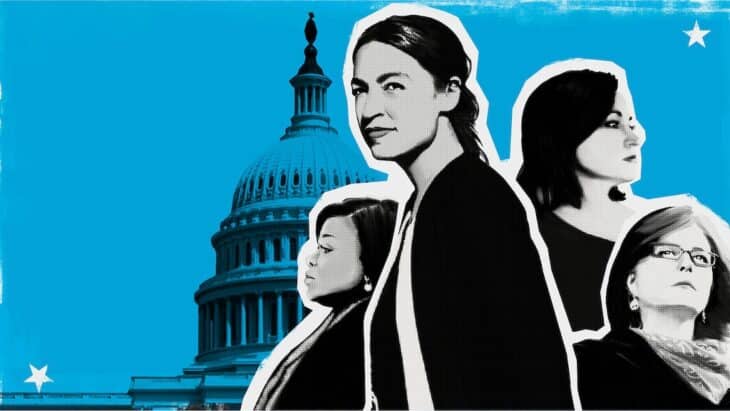 This inspiring documentary follows four determined women, including Alexandria Ocasio-Cortez, who challenge big-money politicians in the 2018 race for Congress. An intimate look into the grassroots campaigns shaking up the establishment, Knock Down the House offers a hopeful glimpse into the future of American politics, capturing the passion, commitment, and sheer grit these women bring to their campaigns.
39

'Mudbound' (2017)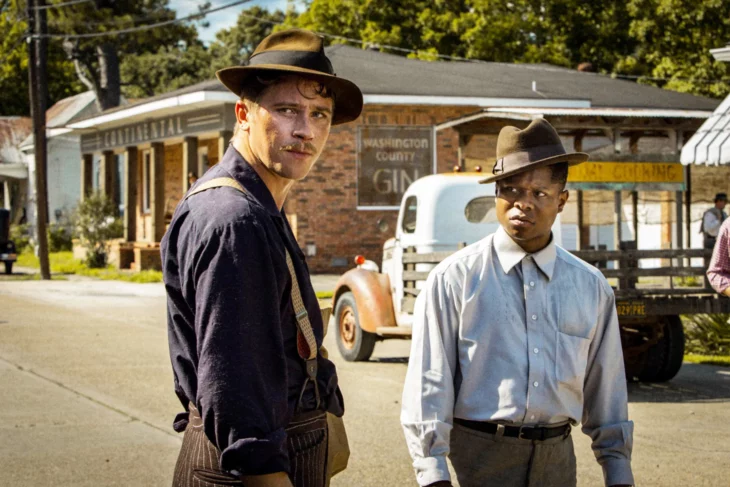 A thought-provoking look at racial tensions and family bonds in post-war Mississippi, Mudbound captures the intersecting lives of two black and white families in the Jim Crow South. With a stellar ensemble cast, including Mary J. Blige, in an Oscar-nominated performance, the film presents a stark portrayal of prejudice, hardship, and humanity. Director Dee Rees weaves an intricate narrative, delivering a very powerful drama.
38

'Phantom Thread' (2017)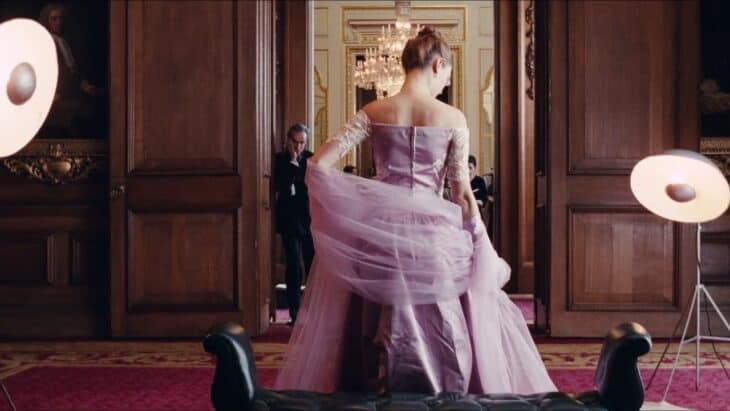 Phantom Thread marks Daniel Day-Lewis's (There Will Be Blood) final performance before his retirement, and it is nothing short of a masterpiece. Set in the world of high fashion in 1950s London, the film explores the intricate relationship between a renowned dressmaker and his muse. Under Paul Thomas Anderson's (Punch-Drunk Love) meticulous direction, Day-Lewis and co-star Vicky Krieps deliver captivating performances, immersing the audience in a tale of obsession, love, and art.
37

'A Man Called Otto' (2022)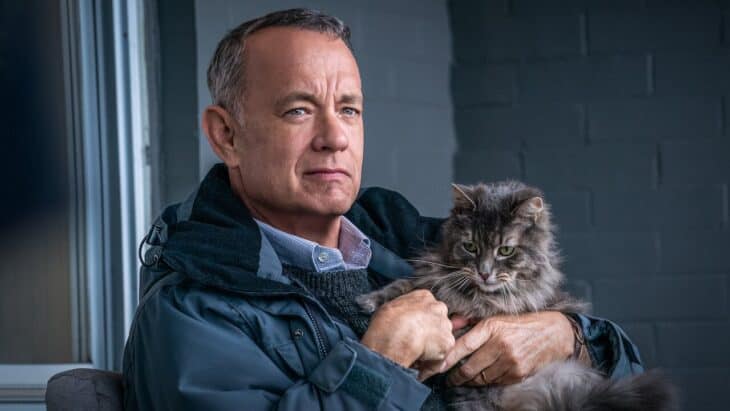 In this heartwarming tale of humor and humanity, Marc Forster (World War Z) directs a powerful performance from Tom Hanks (Forrest Gump), who captivates audiences with his portrayal of Otto, a grumpy yet endearing retiree. Co-stars Mariana Trevino and Rachel Keller (Fargo) add layers of depth to this narrative, infusing it with sincerity and wit.
Related: "World War Z 2" (An Update on the Canceled Sequel)
A Man Called Otto cleverly combines comedy and drama, reminding us of the colorful characters and unexpected friendships that can be found in everyday life.
36

'Still Alice' (2014)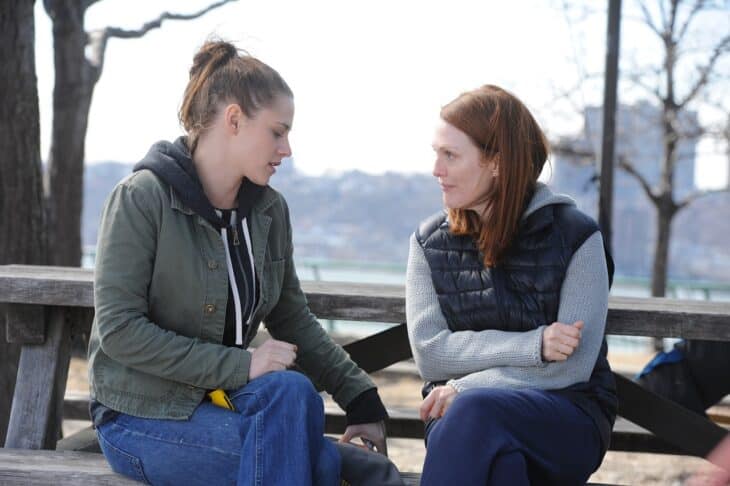 A film that delves into the painful reality of a life-altering diagnosis, Still Alice presents Julianne Moore (Magnolia) in one of her most challenging roles. Moore's fantastic depiction of Alice, a linguistics professor diagnosed with Alzheimer's, is gut-wrenching and inspiring.
Related: The Best Movies on the Alec Baldwin Movies List
Alec Baldwin (The Departed) and Kristen Stewart (Snow White and the Huntsman) deliver compelling performances as her husband and daughter, navigating the heartache and uncertainty accompanying such a diagnosis. Directed by Wash Westmoreland and Richard Glatzer, the film explores resilience and the enduring power of self.
35

'tick, tick… BOOM!' (2021)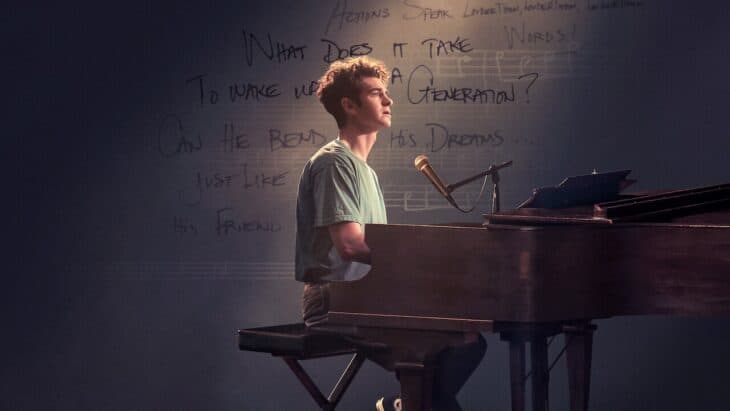 Lin-Manuel Miranda's directorial debut, tick, tick… BOOM! is a rollercoaster of laughter, tears, and showstopping tunes. Andrew Garfield (Hacksaw Ridge) is captivating as Jonathan Larson, a struggling composer counting down to the workshop of his new musical. The superb cast, including Alexandra Shipp (X-Men: Apocalypse) and Robin de Jesus, illuminate the stage with their passionate performances. This tribute to the life and work of Larson encapsulates the drive and determination of a man racing against time to make his mark on the world.
34

'On Body and Soul' (2017)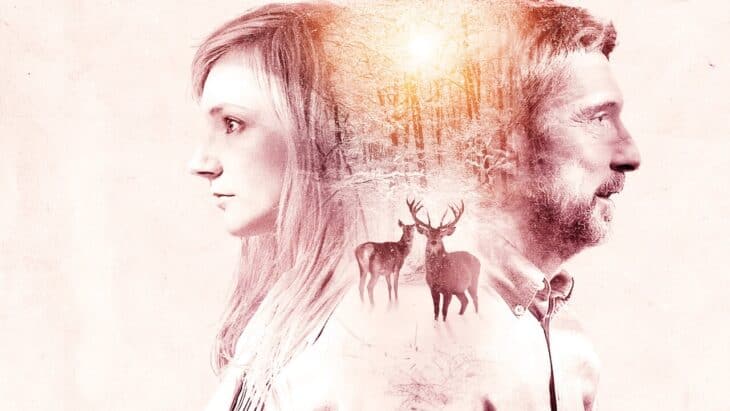 In a blend of reality and dreams, On Body and Soul explores a peculiar connection between two employees in a Hungarian slaughterhouse, played superbly by Alexandra Borbely and Geza Morcsanyi. Directed by Ildikó Enyedi, this intriguing film merges drama, fantasy, and mystery elements to manifest an abstract love story. In a universe where souls meet in dreams, the two characters discover their unusual bond, navigating the awkwardness of real life to find a shared rhythm.
33

'I Lost My Body' (2019)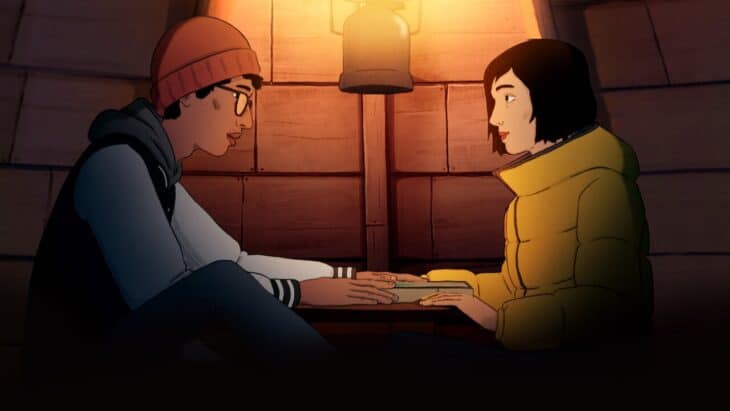 I Lost My Body is a gripping tale of a severed hand making a perilous journey across Paris to reunite with its body. Director Jérémy Clapin cleverly uses animation to explore the themes of fate, loss, and love. Hakim Faris, Victoire Du Bois (Call Me by Your Name), and Patrick d'Assumcao (Stranger by the Lake) lend their voices to the intriguing narrative. The film's uniqueness lies in its storyline and ability to seamlessly blend fantasy and drama, resulting in a cinematic experience like no other.
32

'Happy as Lazzaro' (2018)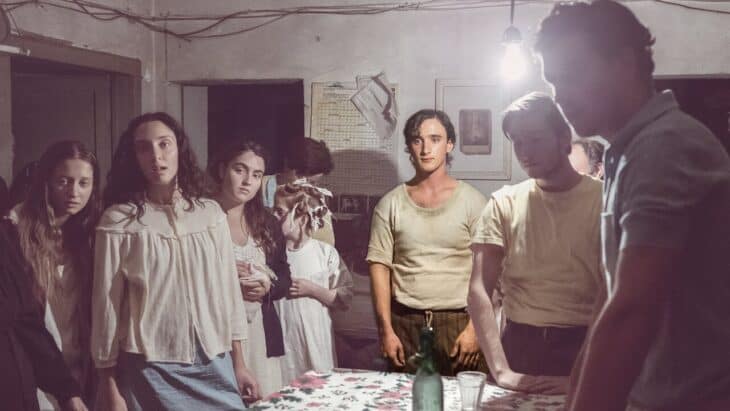 Happy as Lazzaro, directed by Alice Rohrwacher, introduces us to Lazzaro, a young peasant so good that he often seems out of step with the world. The time-transcending narrative starring Adriano Tardiolo, Agnese Graziani, and Alba Rohrwacher (Hungry Hearts) blends the stark reality of exploitation with the fable-like innocence of its protagonist. Shifting between drama, fantasy, and mystery genres, this film presents a profound critique of society through a dreamlike haze.
31

'Zombieland' (2009)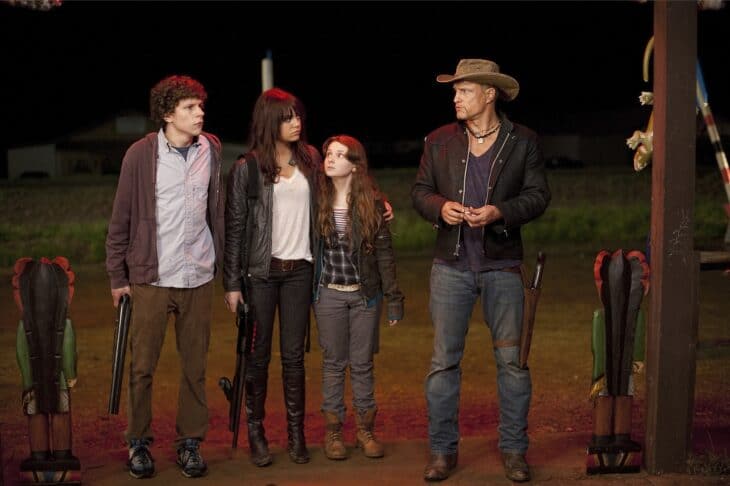 Ruben Fleischer's Zombieland breaks the mold of traditional horror films, instilling moments of hilarity within a post-apocalyptic world overrun by zombies. This action-packed comedy follows the journey of the skittish Columbus, played by Jesse Eisenberg (The Social Network), along with an unusual trio consisting of the fierce Wichita (Emma Stone), her resourceful younger sister Little Rock (Abigail Breslin), and the zombie-killing enthusiast Tallahassee (Woody Harrelson). What ensues is a wild ride of survival, Twinkie obsession, and unique rules to keep the undead at bay.
30

'The Two Popes' (2019)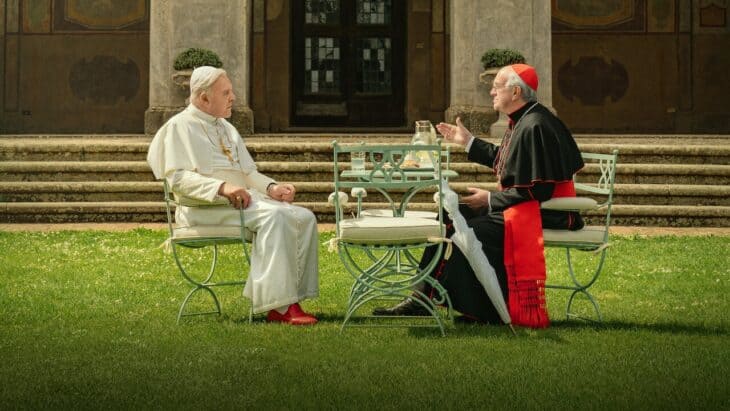 It's more than just a meeting of minds when Pope Benedict XVI and future Pope Francis are under the same roof. Amid the grandeur of Vatican City, an odd-couple comedy unravels; think Papal diplomacy meets fireside banter. The movie's strength lies in its central duo – Jonathan Pryce (Glengarry Glen Ross) and Anthony Hopkins (The Silence of the Lambs), whose verbal sparring matches are as compelling as any high-stakes chess game.
29

'Athlete A' (2020)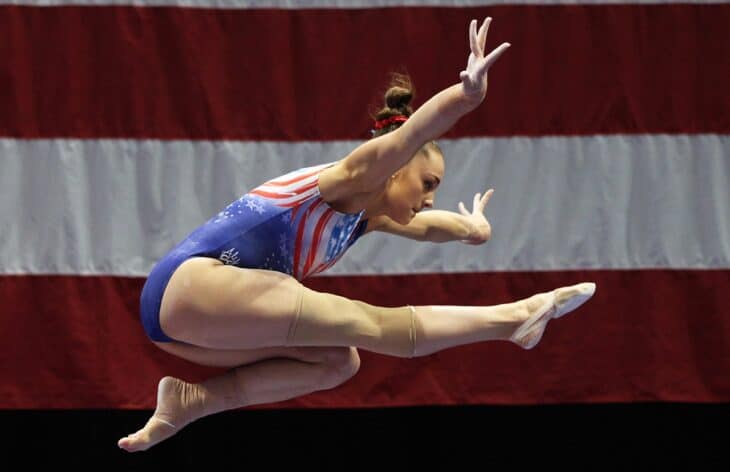 Beneath the glitter and grace of competitive gymnastics lies a chilling secret; Athlete A peels back the curtain, showing a world where dreams are built on silent suffering. Centered around the brave voices that dared to break the silence, the documentary explores the twisted power dynamics within USA Gymnastics. It's an unflinching look at a system designed to protect reputations, not athletes.
28

'Traffic' (2000)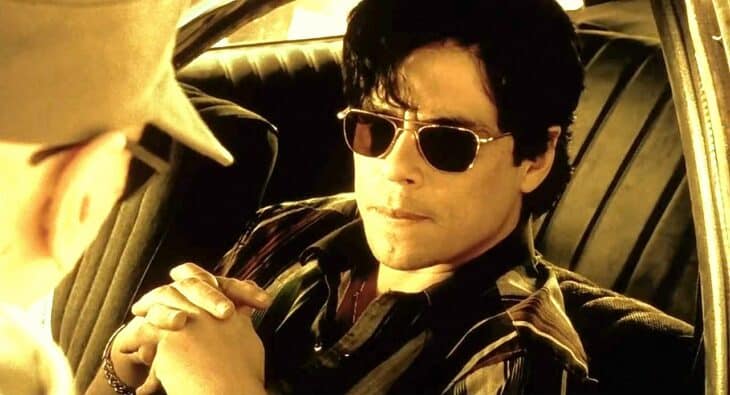 From the director of Sex, Lies, and Videotape, Steven Soderbergh's Traffic cuts through the noise, tackling the chaotic web of the North American drug trade. In a narrative that stretches from quiet courtrooms to the treacherous backstreets of Tijuana, every character is both a pawn and a player. This is no ordinary game. The only winners are those that make it out alive. With heavy hitters like Michael Douglas (Wall Street) and Benicio Del Toro (Sicario) in the mix, the intensity is dialed up to the max. You might need a breather after this one.
27

'Undefeated' (2011)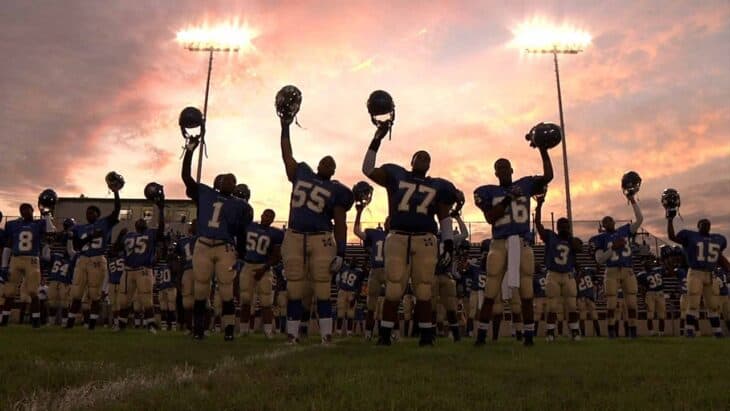 On the surface, Undefeated looks like another football documentary, but it's an intimate exploration of resilience and determination beneath the sweat and grime. The spotlight shines on the Manassas Tigers, a high school team on a quest to win their first playoff game ever. But this isn't just about football. It's about young men trying to break the cycle of their circumstances. It's about hope, despair, and the coach who refuses to let them give up.
26

'Black Hawk Down' (2001)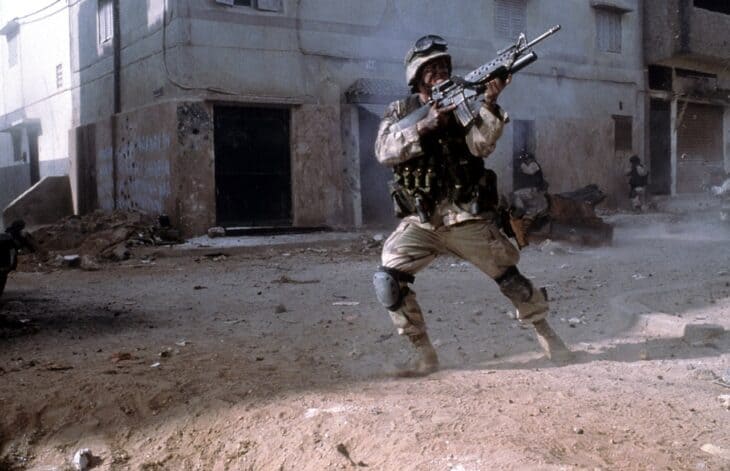 There's no room for heroics in Ridley Scott's (The Martian) relentless Black Hawk Down. This isn't just a war movie; it's a courageous journey into the heart of conflict. The adrenaline is almost tangible as U.S. soldiers (including Josh Hartnett of Lucky Number Slevin and Ewan McGregor of Moulin Rouge!) navigate the chaotic streets of Mogadishu under constant threat and in a race against time.
Related: 10 Best War Movies of All Time, Ranked by Viewers
Scott brilliantly captures the disarray of warfare, forcing viewers to confront the grim realities the men face in the thick of the battle.
25

'Donnie Brasco' (1997)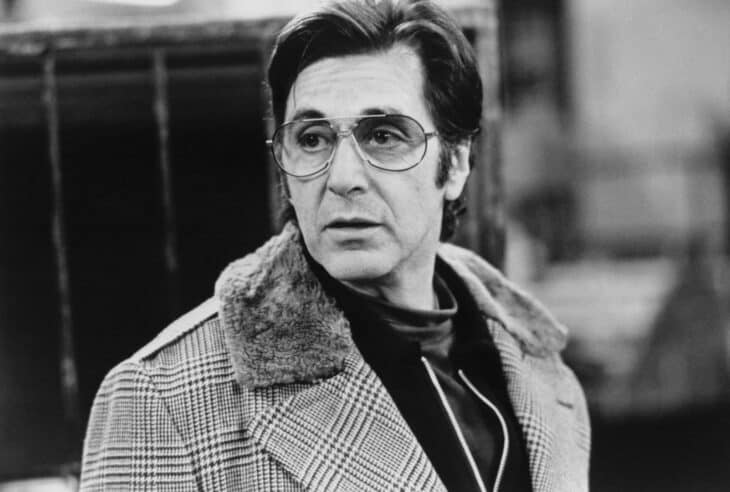 How far would you go to protect your cover? Johnny Depp's (Pirates of the Caribbean) FBI agent, Joseph Pistone, wrestles with this question in Donnie Brasco. The lines between Pistone and his undercover alias, Brasco, blur as he delves deeper into the mafia world.
Related: Complete Johnny Depp Movies List [Ranked Guide]
The stakes and tension heighten as he forms an unlikely friendship with aging mobster Lefty Ruggiero, played by Al Pacino (Serpico). Depp and Pacino's powerhouse performances make this crime saga a memorable exploration of loyalty and deceit.
24

'The Trial of the Chicago 7' (2020)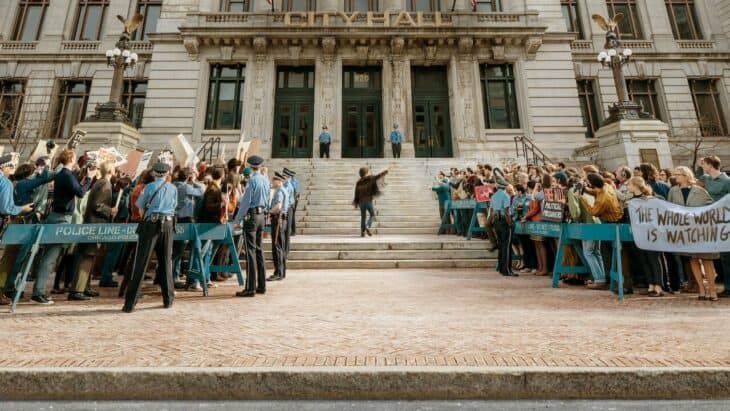 It's the late 1960s, and the world is a tinderbox of tension. In Aaron Sorkin's (The West Wing) dramatization of the infamous 1969 trial, chaos reigns inside and outside the courtroom. The clash of ideologies, the miscarriage of justice, and the palpable intensity are skillfully captured in Sorkin's quicksilver dialogue. It is not merely a history lesson but a mirror of contemporary society.
23

'Beasts of No Nation' (2015)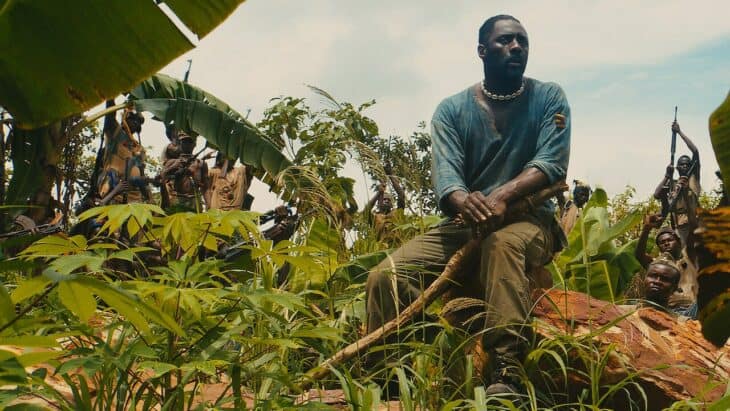 War robs a boy of his innocence in Beasts of No Nation. Director Cary Joji Fukunaga paints a chilling portrait of a child soldier's life in an unnamed African country, where home is just a distant memory, and survival is the only rule. Amidst the savagery, young Agu's resilience is a beacon of hope. But at what cost does this hope come?
22

'Crip Camp' (2020)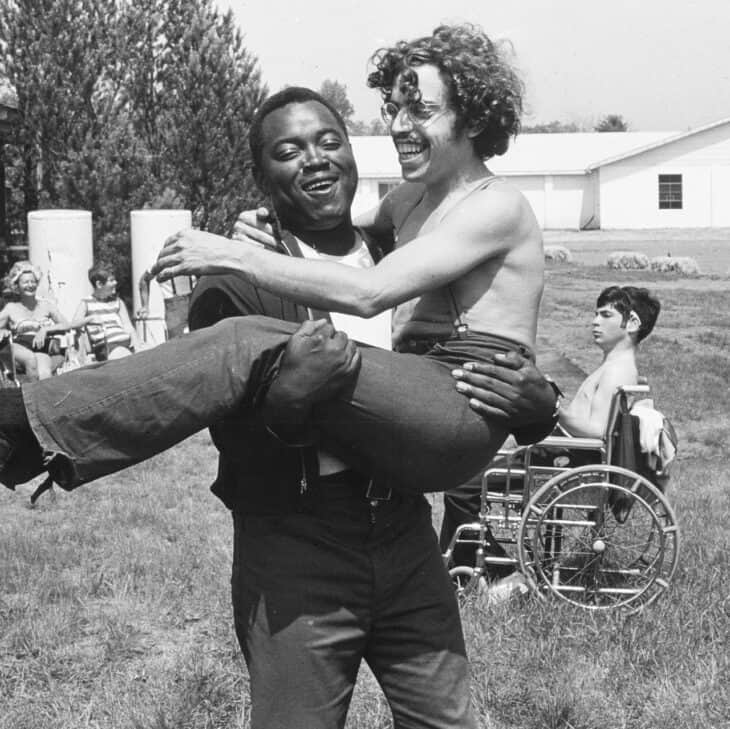 At first glance, Crip Camp is a simple summer camp documentary. But the directors cleverly use this as a launchpad to examine the broader disability rights movement in America. Centered around Camp Jened, a revolutionary camp for disabled teens, the film tells a lesser-known story of activism and resilience that's both inspiring and deeply human.
21

'Roma' (2018)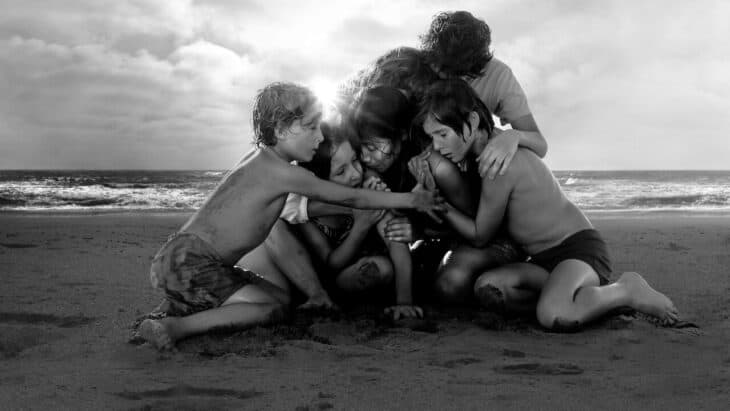 Immerse yourself in the beautifully intricate world of Roma, Alfonso Cuarón's (Gravity) semi-autobiographical tale set in 1970s Mexico City. We view this turbulent era through the lens of Cleo, a quiet housekeeper whose personal trials and tribulations reflect the sociopolitical upheaval of the time. It's a poetic narrative of womanhood and class, cemented by a striking black-and-white aesthetic that amplifies its timeless appeal.
20

'Monty Python Live at the Hollywood Bowl' (1982)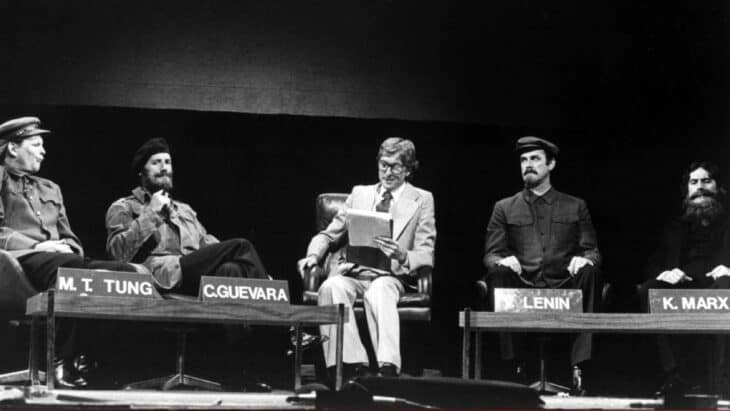 Witness the comedic genius of Monty Python in their natural habitat – the live stage starring John Cleese (A Fish Called Wanda). With an air of spontaneous madness, the troupe performs some of their most famous sketches, infusing new energy into every joke. It's an array of British humor that doesn't just tickle your funny bone but prompts a deep belly laugh.
19

'The Breakfast Club' (1985)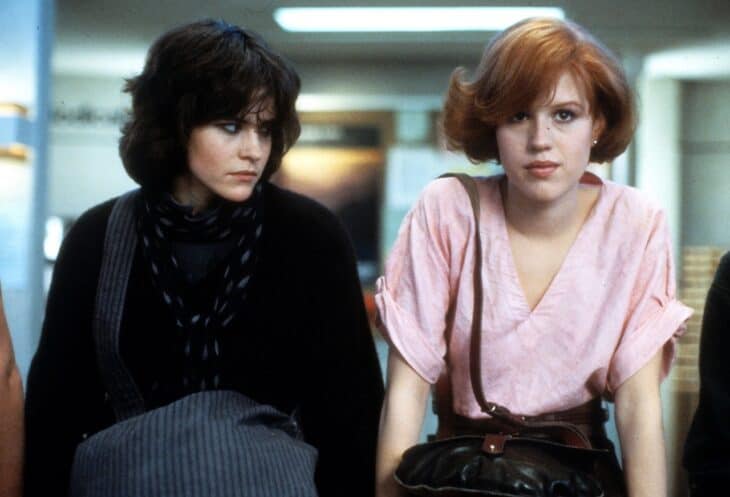 High school. Detention. Five students who couldn't be more different. And yet, John Hughes' (Planes, Trains, & Automobiles) iconic coming-of-age tale finds common ground and heartfelt connection amidst these stark contrasts. From the jock (Emilio Estevez) to the outcast (Judd Nelson), each character is more than their stereotype, offering a timeless exploration of identity, acceptance, and the quiet battles of adolescence. And who can argue with the epic hit song "Don't You (Forget About Me)" by Simple Minds that plays during one of the best closing scenes ever?
18

'The Hateful Eight' (2015)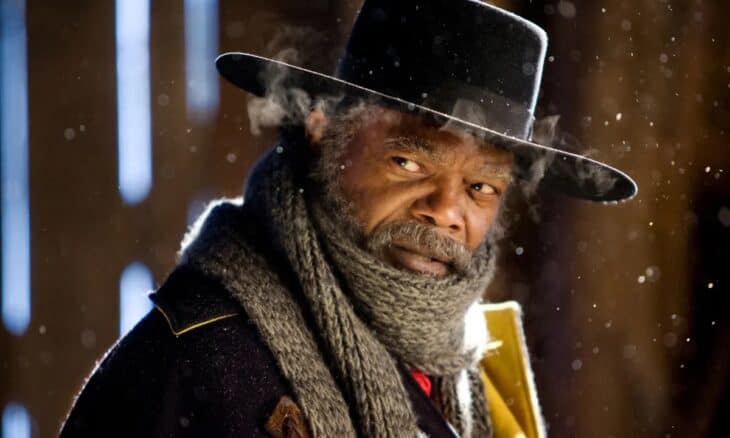 Quentin Tarantino's (Reservoir Dogs) narrative craftsmanship shines in this murder mystery against a wintry post-Civil War backdrop. With its claustrophobic setting and carefully drawn characters played by stars like Samuel L. Jackson (Pulp Fiction) and Kurt Russell (Tombstone), The Hateful Eight is a suspenseful, dialogue-driven ordeal that maintains tension with every sharp-tongued exchange. By the end, you're as breathless as the icy winds that batter the film's lone haberdashery.
17

'All Quiet on the Western Front' (2022)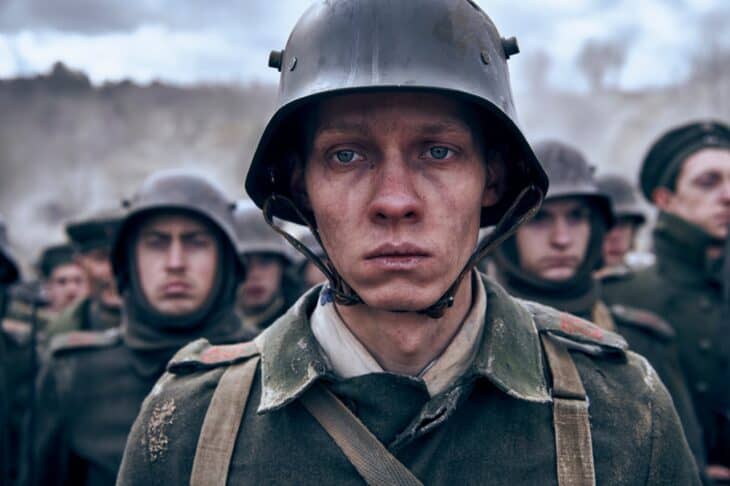 In this latest adaptation of Erich Maria Remarque's classic novel, Edward Berger (Jack) offers a brutal and poignant look at World War I through the eyes of a group of German schoolboys. The film navigates the grim reality of war and its debilitating aftermath, striking a balance between cinematic spectacle and intimate character study. It's a sobering reflection on the human cost of conflict.
16

'Skyfall' (2012)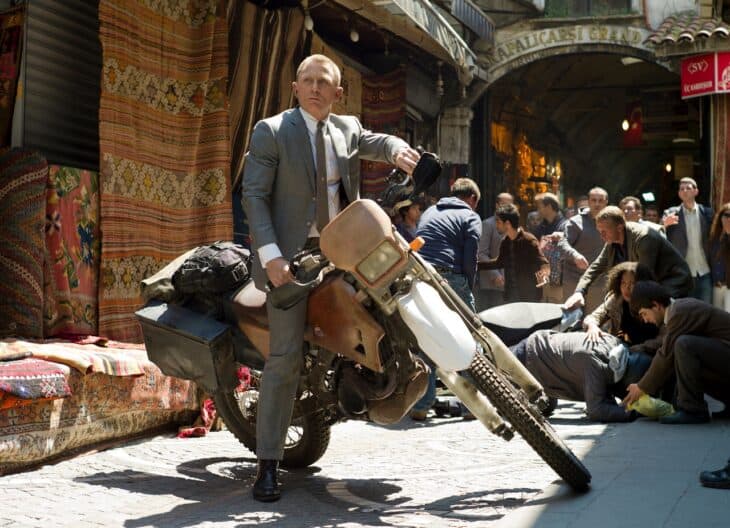 As James Bond (Daniel Craig) faces off against a villainous Silva (Javier Bardem), Skyfall becomes more than another 007 adventure. Sam Mendes (1917) creates a gripping narrative where action meets emotion, delving into Bond's past and shaking the foundations of the spy we thought we knew. With its dramatic story arc, impressive stunts, and an unforgettable theme song by Adele, this spy movie hits the mark as one of the finest Bond films.
15

'Captain Phillips' (2013)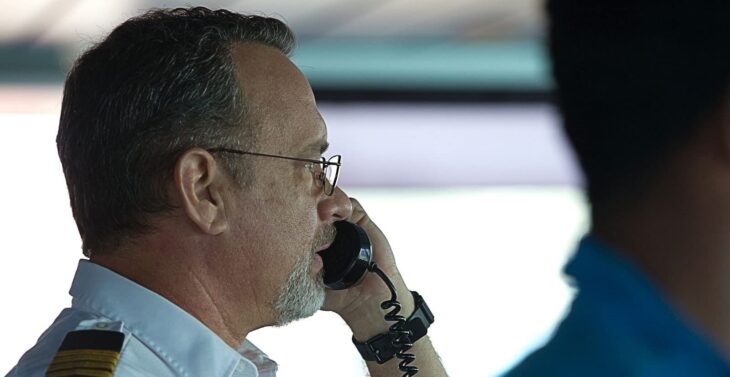 In this tension-filled journey on the high seas, Captain Phillips confronts us with the harsh reality of maritime piracy. At his finest, Tom Hanks (Castaway) brings to life the desperate struggle of an ordinary man caught in extraordinary circumstances.
Related: 10 Best Tom Hanks Movies, Ranked by Viewers
Following this crisis, you experience the grim dance between survival and terror, making the film a stark, riveting encounter.
14

'Call Me by Your Name' (2017)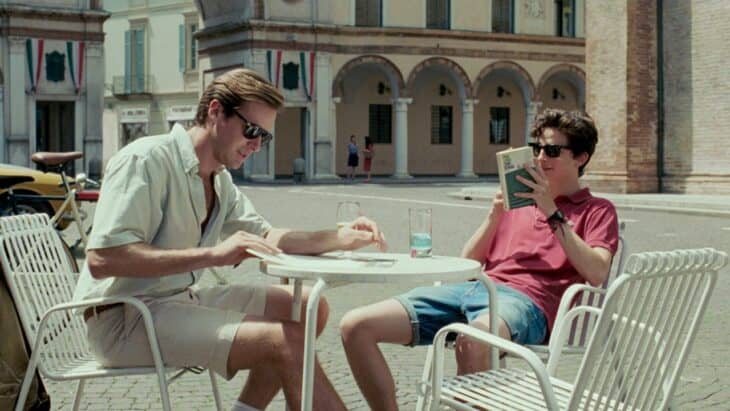 Immersing us in the sun-bathed idylls of Italy, Call Me by Your Name paints a nuanced tableau of burgeoning affection and self-realization. Luca Guadagnino's cinematic adaptation of André Aciman's novel eloquently portrays the intense bond between Elio and Oliver, incarnated by Timothee Chalamet (Dune) and Armie Hammer (The Social Network). It's a journey through love's sweet torment that sears itself into your consciousness.
13

'The Irishman' (2019)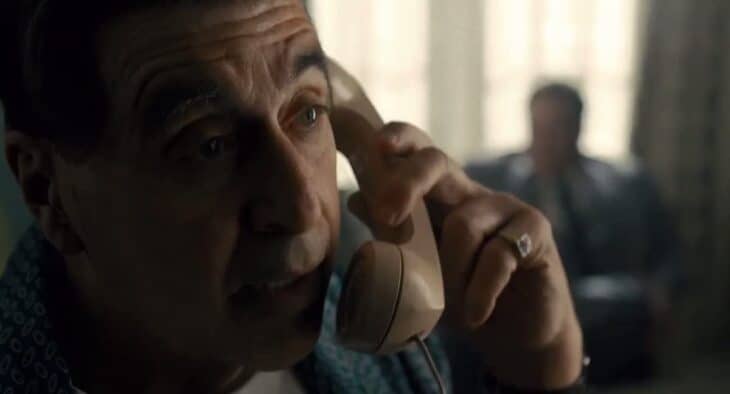 The Irishman is another monumental epic from Martin Scorsese (Goodfellas), bringing to life the labyrinthine world of organized crime in America's post-war years. Woven from the memories of WWII veteran Frank Sheeran (Robert De Niro), the film is a cascade of allegiances, rivalries, and remorse spanning decades.
Related: 10 Best Al Pacino Movies, Ranked by Viewers
This is Scorsese unpacking the depths of aging and morality in his quintessential style.
12

'Marriage Story' (2019)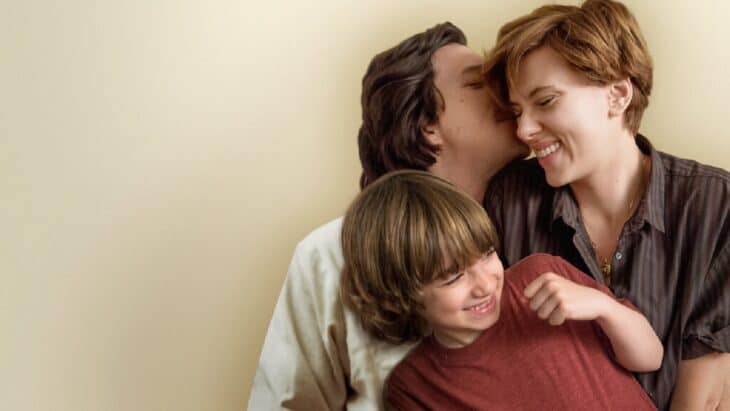 Cast: Adam Driver, Scarlett Johansson, Julia Greer
A ballet of emotions, Marriage Story, delves into divorce's intimate and often painful dance. Noah Baumbach (The Squid and the Whale) orchestrates a profoundly human narrative punctuated by stellar performances from Adam Driver (Star Wars) and Scarlett Johansson (Lost in Translation). Oscillating between biting humor and gut-wrenching tenderness, it provides a candid view of love's multifaceted nature and the winding roads it often leads us down.
11

'The Pursuit of Happyness' (2006)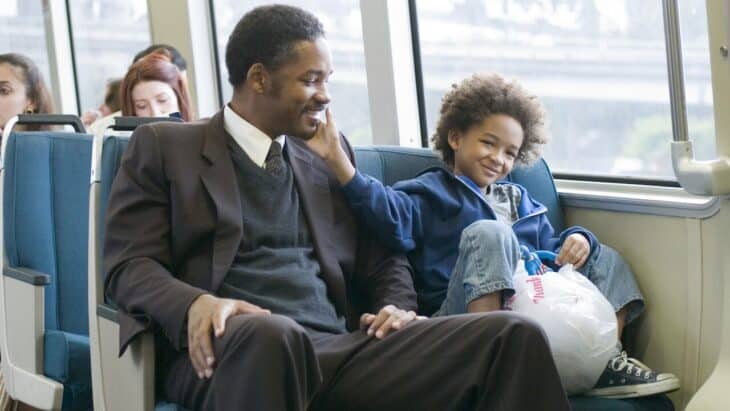 A saga of relentless determination, The Pursuit of Happyness is an emblem of the human spirit's tenacity. Flanked by his real-life progeny Jaden (Karate Kid), Will Smith (The Fresh Prince of Bel-Air) embodies a father's unyielding dedication amidst adversity. This tale of darkness giving way to light encapsulates the indomitable human capacity to push through despair and reach for joy.
10

'Groundhog Day' (1993)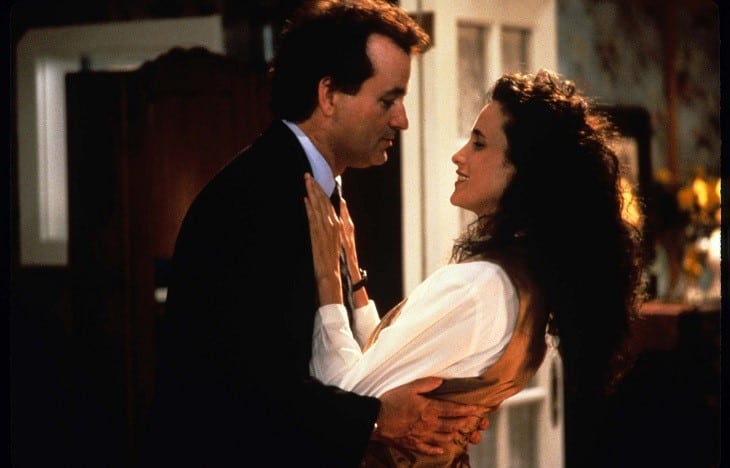 At the intersection of the familiar and the uncanny lies Groundhog Day. Bill Murray (Lost in Translation), the embodiment of sardonic wit, grapples with time's cruel joke in a cycle of endless repetition. More than just a comedic escapade, it's a profound exploration of self-transformation wrapped in a charmingly absurd premise.
9

'Life of Brian' (1979)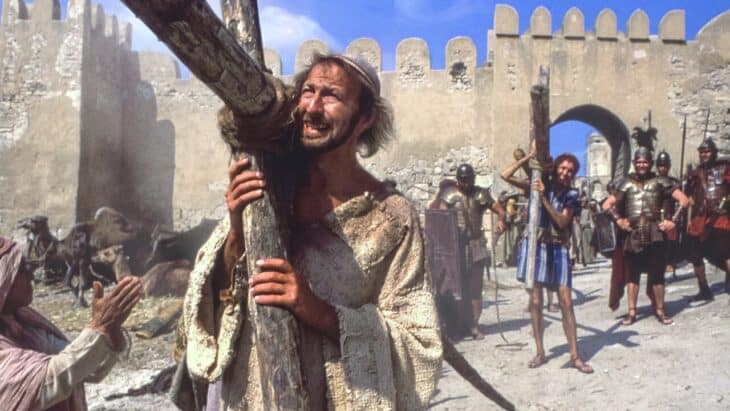 Monty Python's Life of Brian is a comedy of biblical proportions. It's a rare blend of satire and silliness, using an unconventional lens to examine age-old religious norms and societal absurdities. Graham Chapman, John Cleese (Rat Race), and the rest of the Python crew are in peak form, providing belly laughs in a humor-filled heresy.
8

'Prisoners' (2013)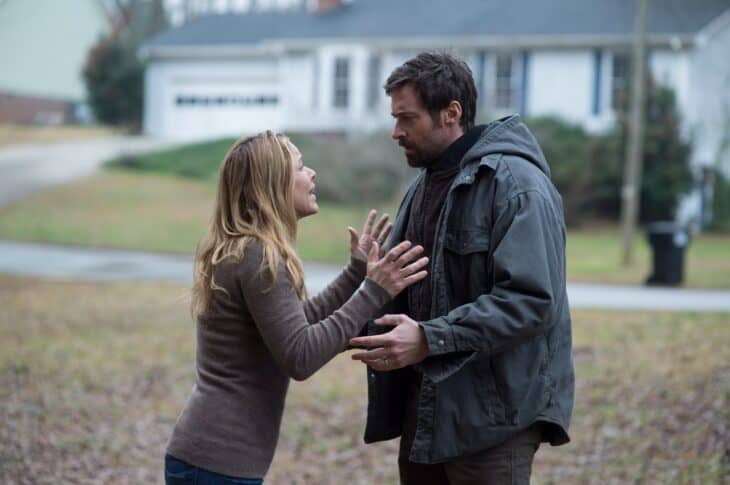 Prisoners tugs at the strings of the moral compass, dragging you through a harrowing labyrinth of desperation and doubt. Hugh Jackman (Les Misérables) and Jake Gyllenhaal (Nightcrawler) deliver gripping performances in this chilling narrative about the lengths one man will go to when his child goes missing. The film echoes the haunting dilemma. How far is too far?
7

'Rush' (2013)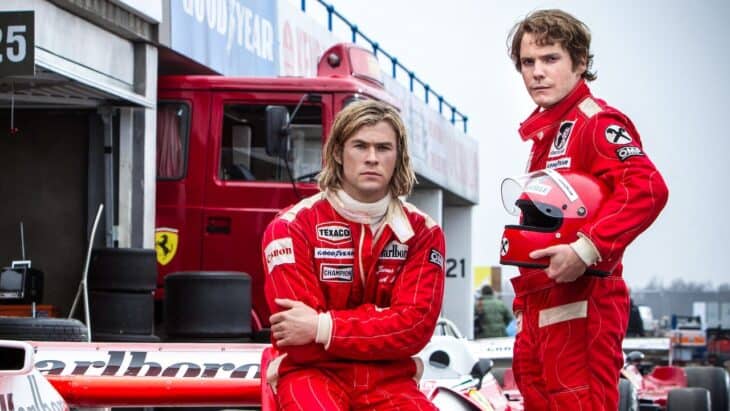 Ron Howard's (A Beautiful Mind) Rush fuels your senses with the roar of engines and the piercing rivalry between two race car legends. The film takes you on a high-octane ride through the brutal and beautiful world of Formula 1, where Daniel Brühl and Chris Hemsworth's (The Avengers) characters push their limits on and off the tracks.
6

'Klaus' (2019)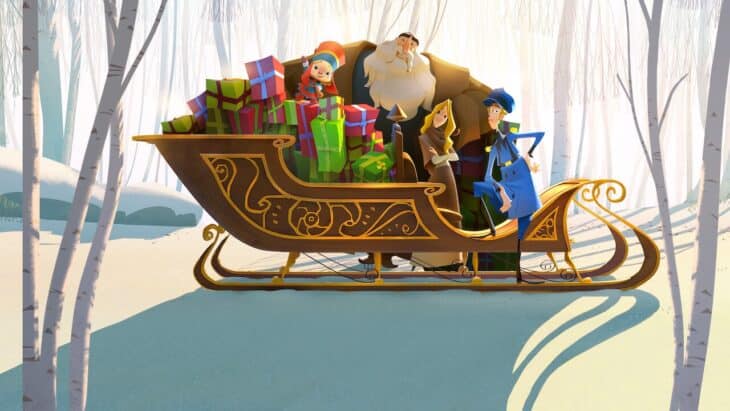 With a burst of animated warmth, Klaus reimagines the origins of Santa Claus through an endearing tale of friendship. With striking animation and rich storytelling, this film unwraps a new take on the holiday tradition. The voice talents of Jason Schwartzman (Rushmore) and J.K. Simmons (Whiplash) add a resonating depth to the characters, making Klaus a timeless gift for audiences of all ages.
5

'13th' (2016)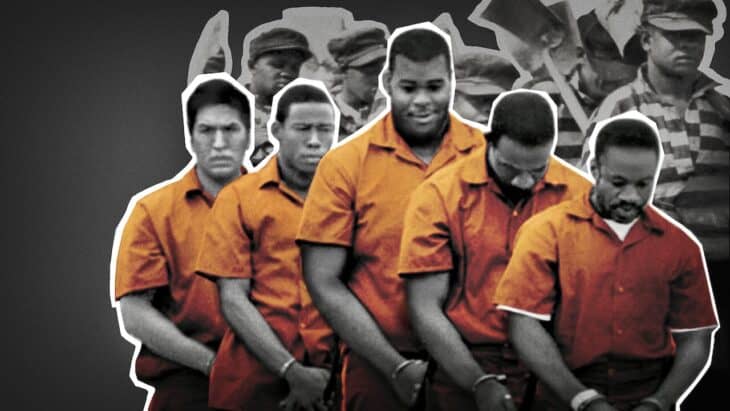 Unearthing the natural bias deep within the American justice system, 13th is a sucker punch of a documentary. Ava DuVernay's (Queen Sugar) lens reveals a system woven with racial disparities, painting a horrifying picture of the prison-industrial complex. This is a vital reality check in a society that loves to tout freedom.
4

'Monty Python and the Holy Grail' (1975)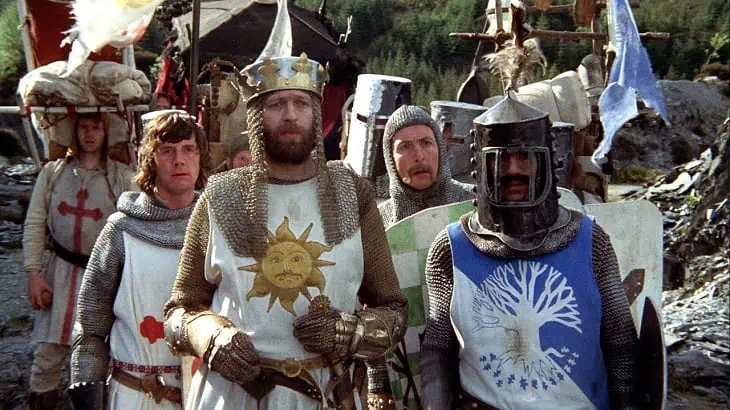 Irreverence and absurdity reign in Monty Python and the Holy Grail. This comedic goldmine, crafted by the Python troupe, mocks the chivalry of Arthurian legend with sheer wit. Unleashing anarchy in the familiar lore, this film continues to be a triumphant testament to comedy's power to defy and satirize.
3

'Heat' (1995)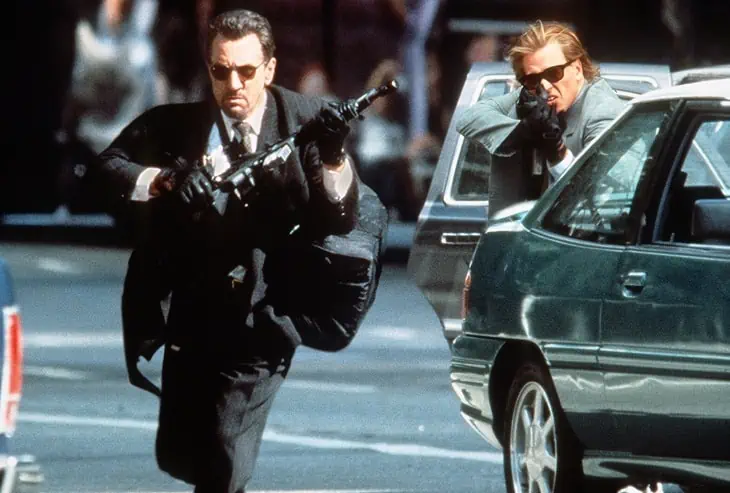 Heat is a taut tapestry of crime and cat-and-mouse chases. The powerhouse performances of Robert De Niro (Killers of the Flower Moon) and Al Pacino (Scarface) ignite the screen in this Michael Mann (The Insider) classic.
Related: 10 Best Robert De Niro Movies, Ranked by Viewers
Not merely a crime drama, it's a visceral exploration of character conflicts and ethical problems set against a backdrop of thrilling action.
2

'Reservoir Dogs' (1992)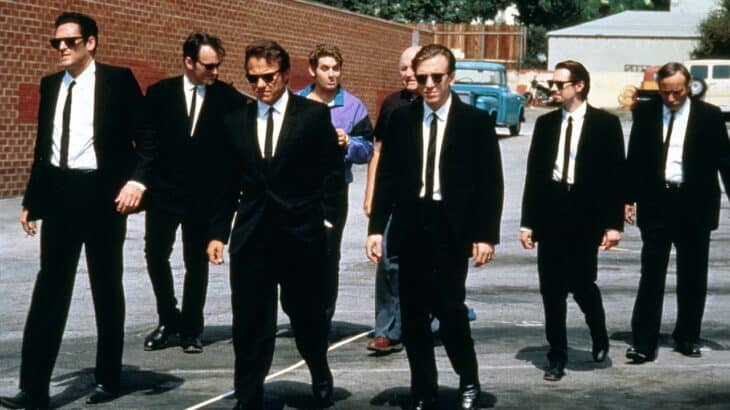 Unraveling a heist gone haywire, Reservoir Dogs explodes on-screen with Quentin Tarantino's (Once Upon a Time in Hollywood) unapologetic brutality. Through snappy dialogue and unforgettable performances, the film dives headfirst into the blood-soaked aftermath of a robbery. A cinema-shattering debut, it showcases Tarantino's flair for creating tension out of unpredictability.
1

'Terminator 2: Judgment Day' (1991)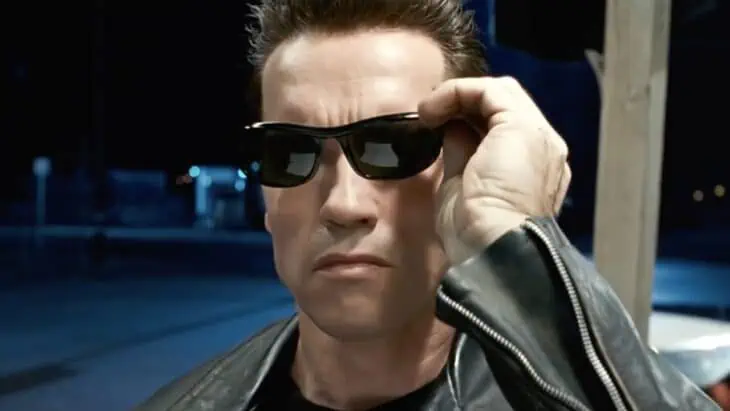 Terminator 2: Judgment Day revolutionized sci-fi action, sending shockwaves that can still be felt today. James Cameron (Avatar) masterfully melds high-stakes action with profound emotional beats, propelled by Arnold Schwarzenegger's (Kindergarten Cop) and Linda Hamilton's (Dante's Peak) unforgettable turns.
Related: The Best Arnold Schwarzenegger Movies Ranked
More than just a sequel, it's an adrenaline-pumping spectacle that dares to dream bigger, hit harder, and dig deeper.