Crossing genres is never an easy thing to accomplish but Sunnery James & Ryan Marciano collaborating with Gian Varela makes it seem effortless as they combine urban flow with Latin house in the awesome brand new single "Keloke" featuring Bla-De. This acts as the follow-up to Sunnery James & Ryan Marciano's collaborative remix with Magnificence of Steve Aoki's track "Monday"; Gian Varela's single "Wataqui" which features Martina Camargo; and Bla-De's collaborative EP with Wos LasPalmas titled "Tres sesenta".
Sunnery James & Ryan Marciano, the dynamic Dutch duo whose real names are Sunnery Gorré and Ryan de Lange, have firmly established themselves as formidable artists in both the DJ booth and the studio. Their energetic stage presence, combined with their signature tribal house sound, has made them a sought-after act worldwide, from the stages of São Paulo to Ibiza and Tomorrowland. With a stellar debut Gold-record album "Fundamentals" and a series of impactful singles released across 2023, their trajectory continues to soar. Sunnery James & Ryan Marciano's profound musical journey is accentuated by their imprint SONO Music on Armada Music. Their versatile style has seamlessly fused with dance music's evolution, a testament to their adaptability and innovation. Their Spotify streaming successes include the infectious track "Summer Thing" with Dragonette, Cat Dealers, and Bruno Martini, amassing over 20.3 million streams, closely followed by the soulful collaboration "Love, Dance and Feel" with Leon Benesty, boasting 16.6 million streams. This duo's unwavering passion for their craft ensures they're only just scratching the surface of their creative potential.
As for Gian Varela, he is a globally renowned DJ/producer and songwriter, who was born in Panama and honed his craft in the USA. With a rebellious spirit, Gian Varela's innovative approach to merging sounds and genres defines his unique artistry. His formative years in Panama, the birthplace of reggaetón's roots, and his move to the USA have influenced his sound. From his viral collaborations with Latin superstars like Sech, Feid, and El Chombo, to releases on the world's leading dance music labels such as Spinnin' Records, Armada Music, Mixmash Records, and Revealed Recordings, as well as festival tracks and remixes with the support of luminaries such as Armin Van Buuren, Gianluca Vacchi, and Fedde Le Grand, few artists manage to prove themselves as much as Gian Varela does. With early performances across the Americas, Gian Varela has developed an impressive festival presence, captivating massive crowds in South America, electrifying clubs in Ibiza, and igniting afterparties in Ecuador with his "guerilla" style show. A master producer, Gian Varela can fluidly navigate between genres and he has just showcased what Latin dance music truly means with his epic "L.O.C." EP which he chatted with us about in our exclusive interview. From a repertoire of sultry Spanish house tracks to more Latin urban pop tunes, his upcoming collaborations and high-energy fusions in the dance music world are sure to bring his signature global sound to the forefront.
Then there's the featured artist Bla-De, who originally hails from Ecuador and has established residence in Madrid, Spain since 2001. Bla-De has become a prominent figure in the dynamic world of Latin trap. With its presence steadily growing in Spain, Bla-De emerged as a noteworthy artist in 2017, marking a pivotal moment in the ever-evolving Latino movement within the country. In a musical landscape that often draws inspiration from the American origins of trap, Bla-De takes a distinctive path by channelling his energy into bolstering the European trap scene. His commitment to nurturing this regional style reflects a belief in the creative potency that transcends geographical boundaries. As the Spanish music scene becomes an incubator for diverse talents, Bla-De's presence echoes the larger global reach of Latin music. Beyond his personal journey, he stands as a testament to the genre's universal appeal, one that traverses continents and cultures, taking root not only in its traditional locales but also in unexpected corners of the world. Bla-De's music not only resonates within Spain but reverberates across borders, showcasing the broadening spectrum of Latin trap's influence. This expansive movement has ignited creative sparks in places like France, Italy, and the Netherlands, where homegrown artists are adding their unique flavours to the mix. Through his artistry, Bla-De symbolizes the vibrant tapestry of Latin music's evolution, defying limitations and celebrating the interconnectedness of musical expression.
Stream "Keloke" by Sunnery James & Ryan Marciano and Gian Varela featuring Bla-De on Spotify here:
Written by Darwin Gualberto Guizamano Mosquera, Gian Varela, Jasper Kuijper, Ryan Marciano de Lang, and Sunnery James Gorre, whilst Sunnery James Gorre, Ryan Marciano de Lang, Jasper Kuijper, and Gian Varela produced the track, "Keloke" is determined to make a statement on any playlist, from the get-go, hitting with a supersonic feast right out the gate. Acting as the opening chorus, the song builds into a progressive techno track filled with xylophone beats and a bouncy bassline, that is set to make anyone move. The infused chorus drop continues the rhythm but adds in trumpets and tribal percussion that wrap around Bla-De's iconic vocals. Developing into jungle techno-trance, "Keloke" doesn't know when to stop and we're all here for it, playing it again and again, on repeat. The tribal sounds really bring the roots of Sunnery James & Ryan Marciano as well as Gian Varela, allowing them to mix it up both urban style and Latin style flowing in tropical vibes with reverb which later transforms into crazed-up jungle drums and heightened production. Bla-De continues to shine with awesome Spanish rap flow that hits multiple beats with a soulful energy that works beyond measure. Then they surprise us, halfway through the track by pausing all sounds before steadily adding in a vocal interpolation that intensifies to the degree of the earlier rhythms, kickstarting the addicting tribal track all over again – this is bound to go off at any festival for years to come. This deserves to be on global party playlists as the multi-crossover-genre house track hits different every time you hear it and it really starts the party off just right.
Talking about this track, Sunnery James & Ryan Marciano said: "From Gian Varela's initial rough demo to the dancefloor anthem we've created together. Months of playing it live have made us even more hyped, seeing how the fans really love this record. Now we're super excited to share it with everyone!"
Adding to this, Gian Varela said: "'Keloke' to me is a true example of how a Latin Tech House should be. It has high energy, tropical Latin sounds, and Bla-De's deep urban vocals to top it off. Because of their huge influence on the Latin House movement, it is an honor for me to collaborate with Sunnery James & Ryan Marciano on this record. Every time I played the track during my performances, the crowds responded with such enthusiasm, which for me represents the energy and magic of this track."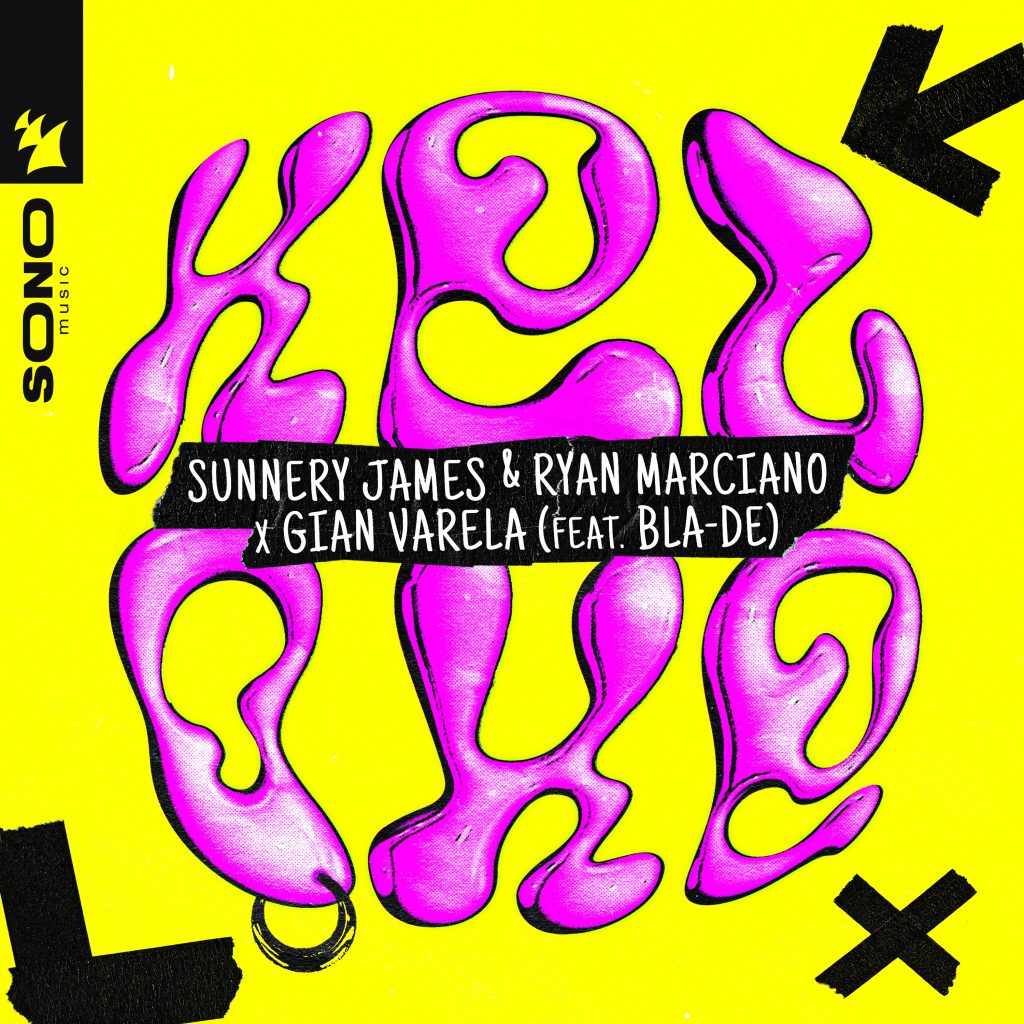 "Keloke", by Sunnery James & Ryan Marciano and Gian Varela featuring Bla-Dee, is available to download and stream, right now, across all platforms, via Armada Music B.V. under exclusive license from Sono Music.
Let us know what you make of "Keloke" by Sunnery James & Ryan Marciano and Gian Varela featuring Bla-De on Twitter @CelebMix.
Related