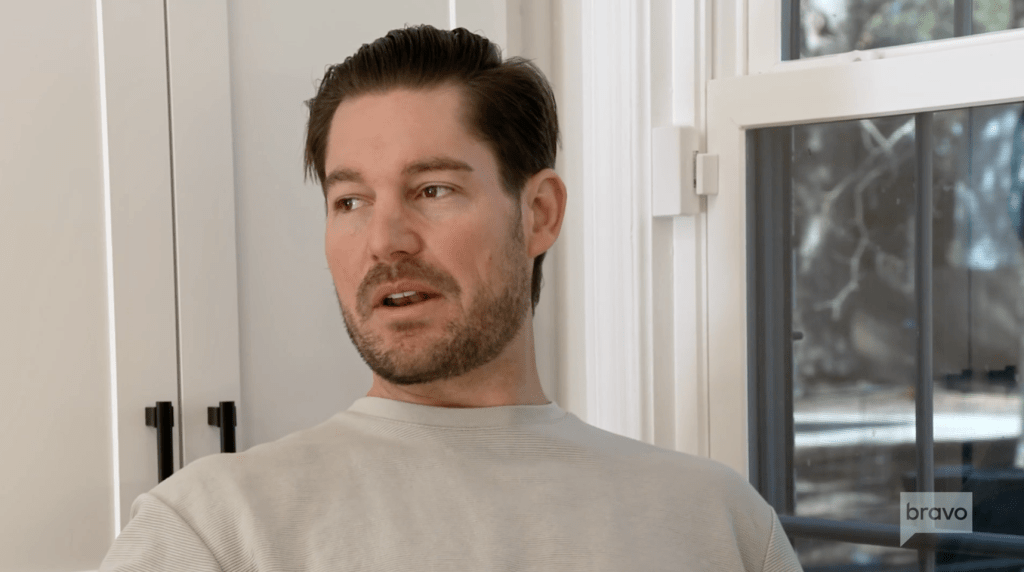 RECAP: 'Southern Charm' Taylor Goes Off and Craig Unleashes F-Bomb Tirade in Heated Showdown! 
Welcome back to the pulsating heart of Charleston, where a new scandal has erupted, shaking the very foundations of the close-knit group starring in Southern Charm.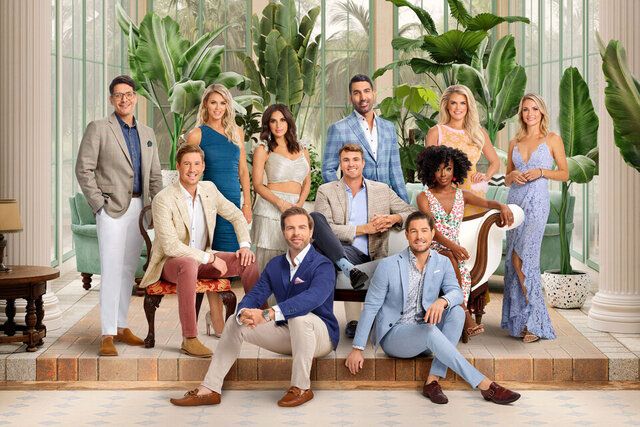 The epicenter of the turmoil is Austen Kroll's recent liaison with Taylor Ann Green, who previously dated Shep Rose, leading to an explosion of tensions and possibly, irreparable fractures in their circle of friends. Before this development, Taylor was seen sharing the delights of singlehood with Austen's former flame, Olivia Flowers, emphasizing the happiness and freedom that comes with it.
"The breakups with Shep and Austen kind of brought Taylor and I closer," Olivia said in a confessional. "They're pretty much glued to the hip at this point. Neither one of us have been single in this town before so we're kind of navigating it together."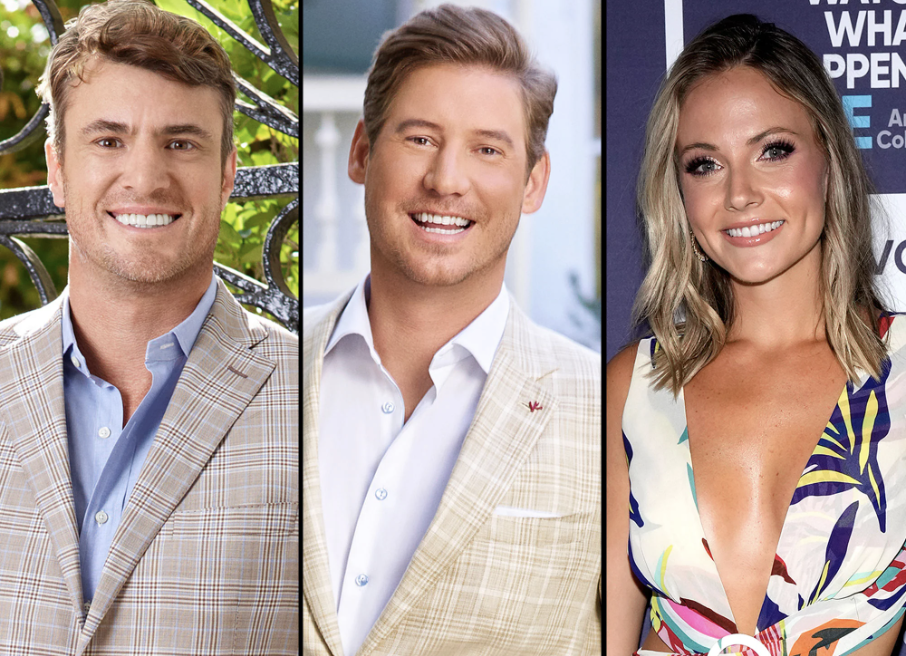 As Olivia and Taylor gracefully rollerbladed through Charleston, their deep bond was apparent. Taylor affectionately referred to Olivia as akin to a "sister," solidifying their close-knit relationship with a heartfelt "ride or die," declaration to the cameras.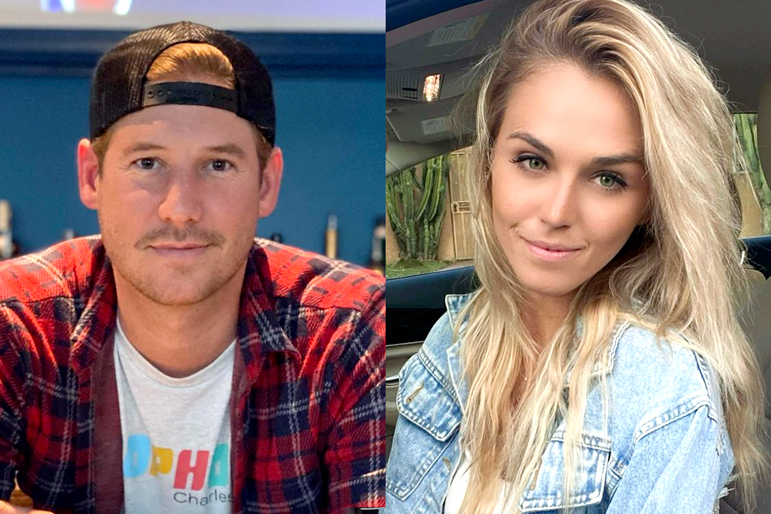 During their outing, Taylor conveyed to Olivia the liberating feeling of not being answerable to anyone else, savoring her newfound independence. "It's nice to not have to worry about somebody," Taylor said. "I feel like I'm still catching my breath after Shep."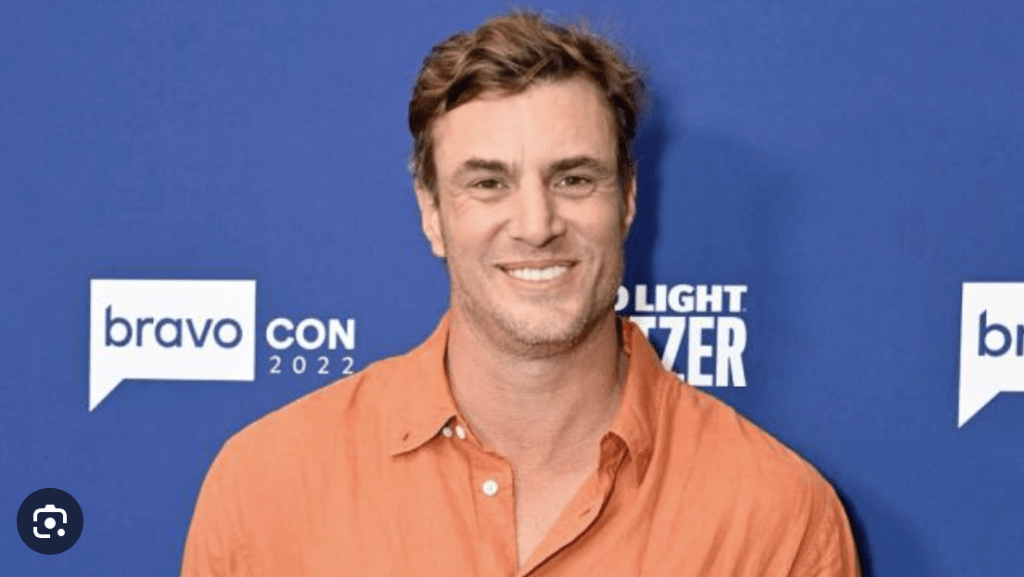 Olivia reflected on how her relationship with Austen began to change, pinpointing the shift to their time spent together in New York City.
"When we got back from New York, he just kept telling me to give him a chance to be the guy that I knew and thought he was," she recalled a confessional interview. "I said, 'OK,' and then not even a week later, he told me that his feelings had changed."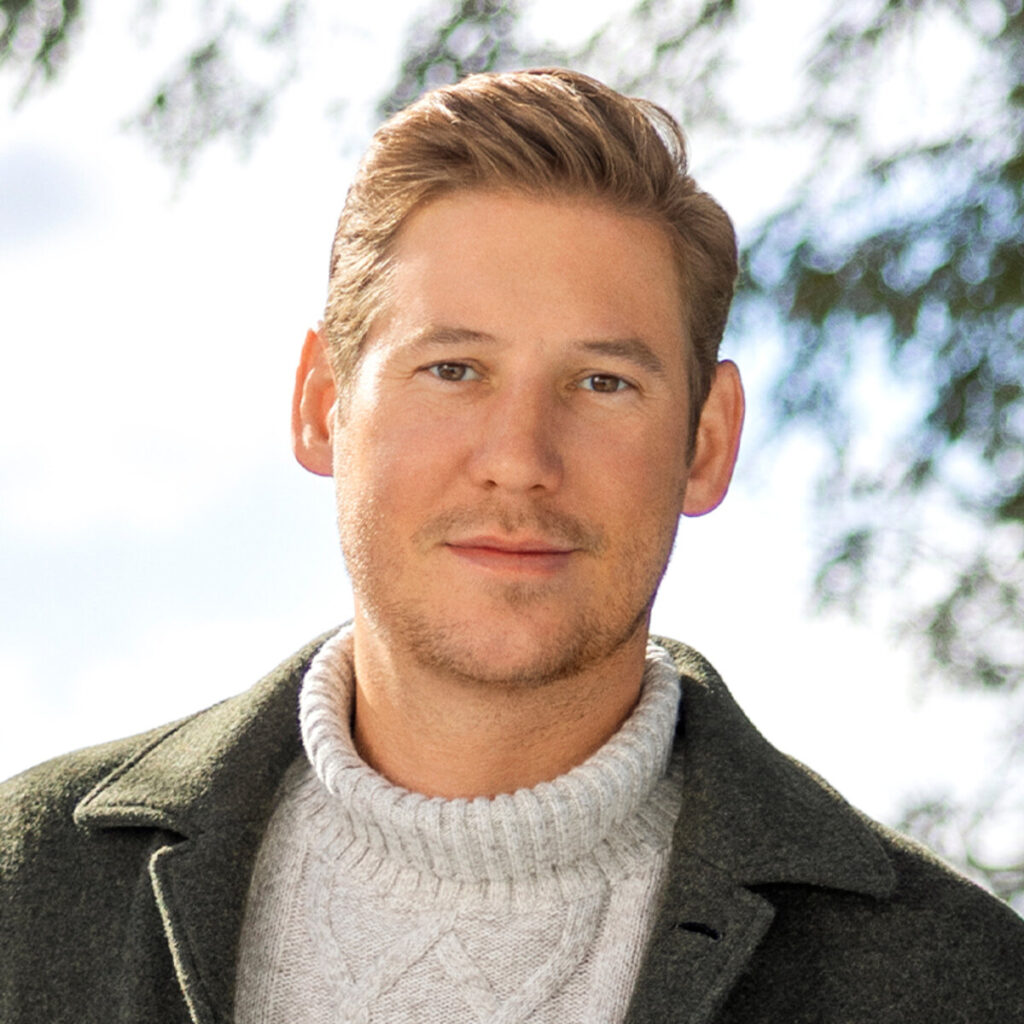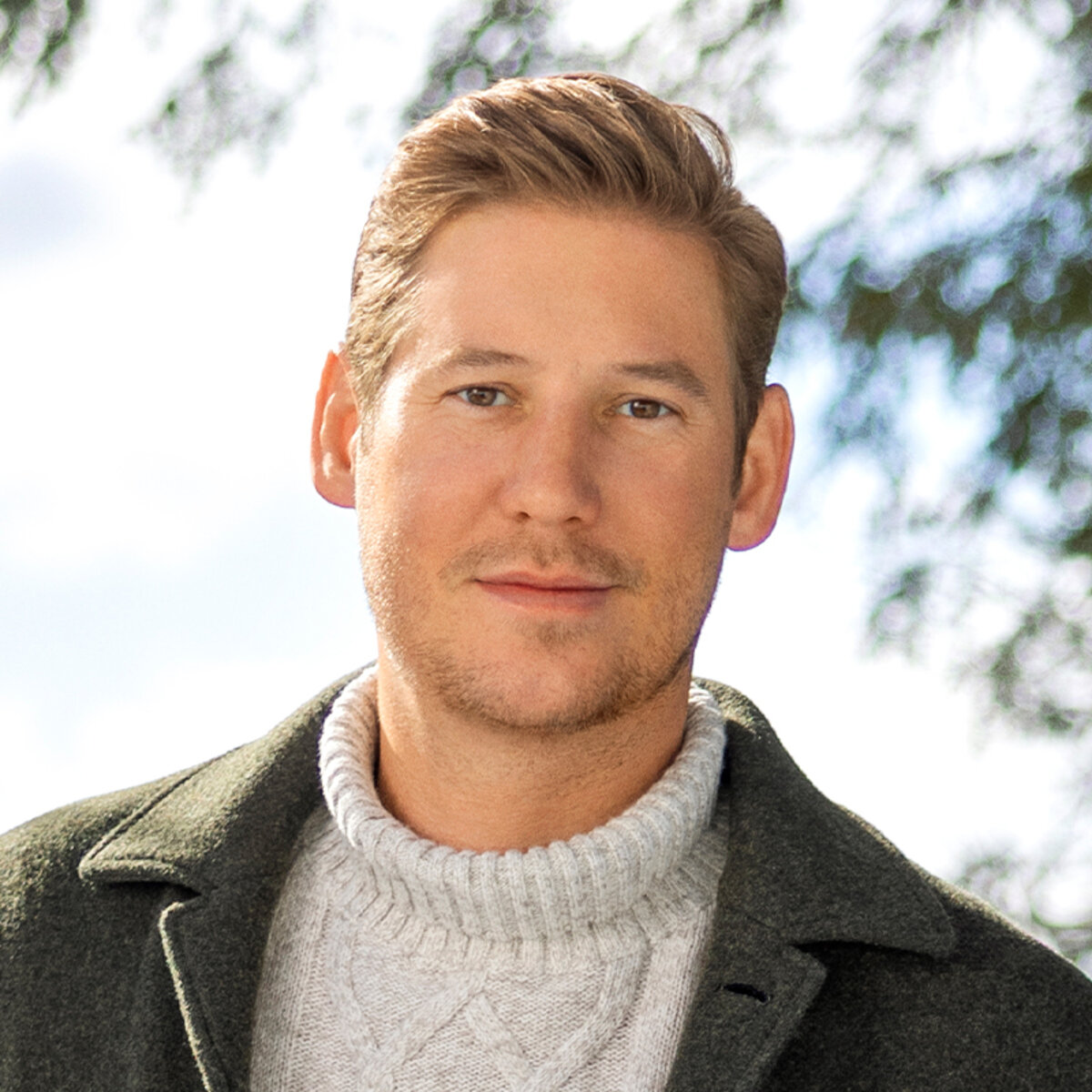 Taylor confided in Olivia, noting that while she'll, "always cherish the time" she had with Shep, "for it to come spiraling down so quickly was totally a mindf-cker."
Taylor said in her own confessional, "I was in love with Shep and I wanted to go full force, no turning back, let's do it. Let's get married, let's have a family, let's do all these things. And after Shep and I broke up, I still really wanted to make things work. And he said, 'I will not change.'"
In the meantime, Shep harbored hopes of rekindling a friendship with Taylor upon his return to town, following an adventurous trip spanning South Africa and Australia undertaken with Austen.
"I loved getting away from Charleston, but I'd be lying if I didn't say Taylor was on my mind at least a few times a day," Shep, 43, admitted in a confessional. "I don't know if time has healed anything for Taylor, but I hope she's willing to try to patch things up and be friends."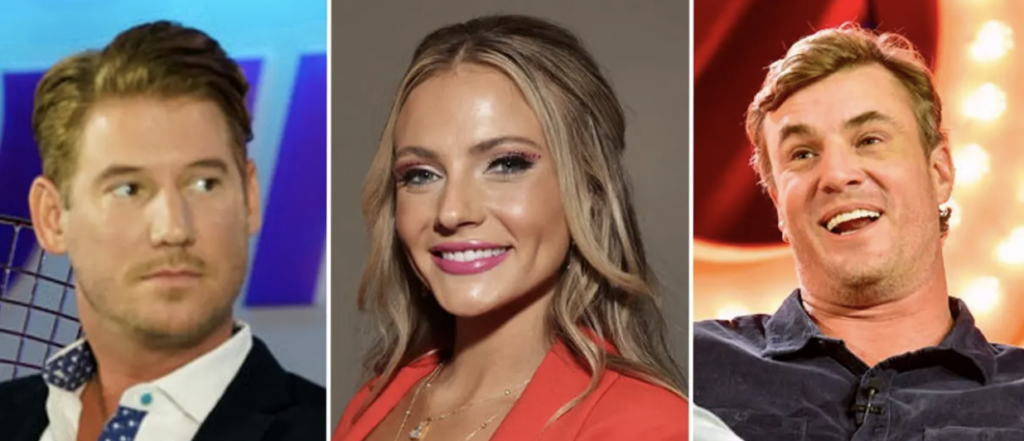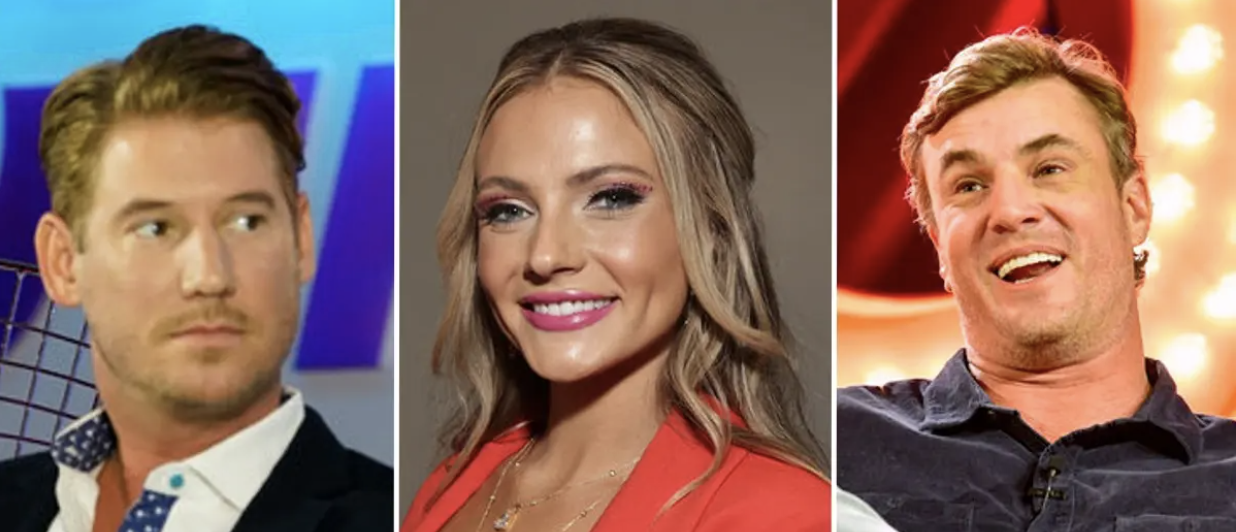 Olivia and Taylor are slated to encounter Austen and Shep at Madison LeCroy's wedding to Brett Randle. The couple had previously exchanged vows in a private ceremony in Mexico, attended only by Madison's son, Hudson. Following their nuptials, Brett has been maintaining a hectic schedule, commuting to his firefighting job in California three times a week.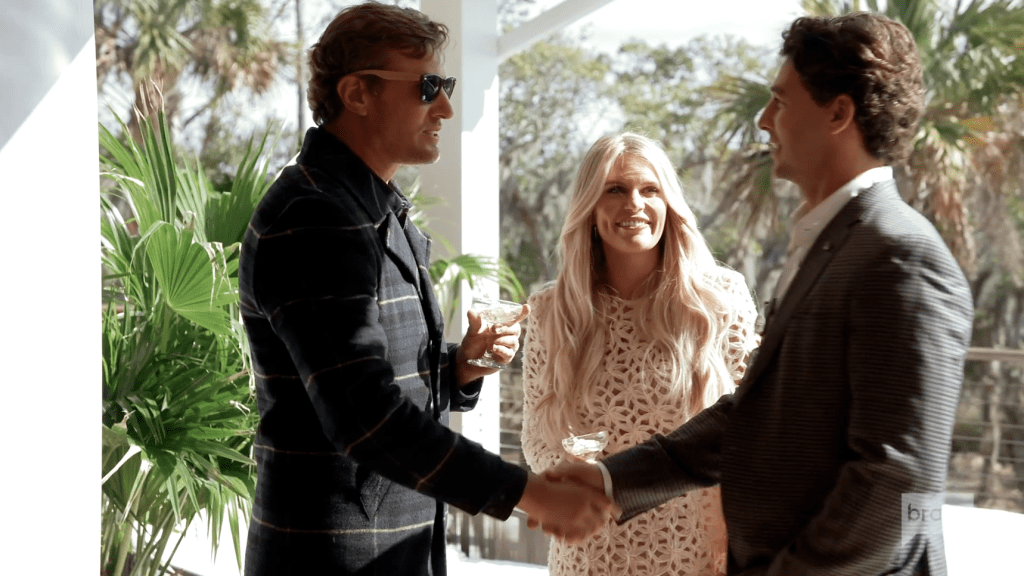 Seeking to extend an olive branch, Austen presented Madison with a peace offering, a gift accompanied by a playful warning not to shake it. "If it's ticking that means," he joked. Halting abruptly adding, "But yeah, it's just like a celebratory congratulations."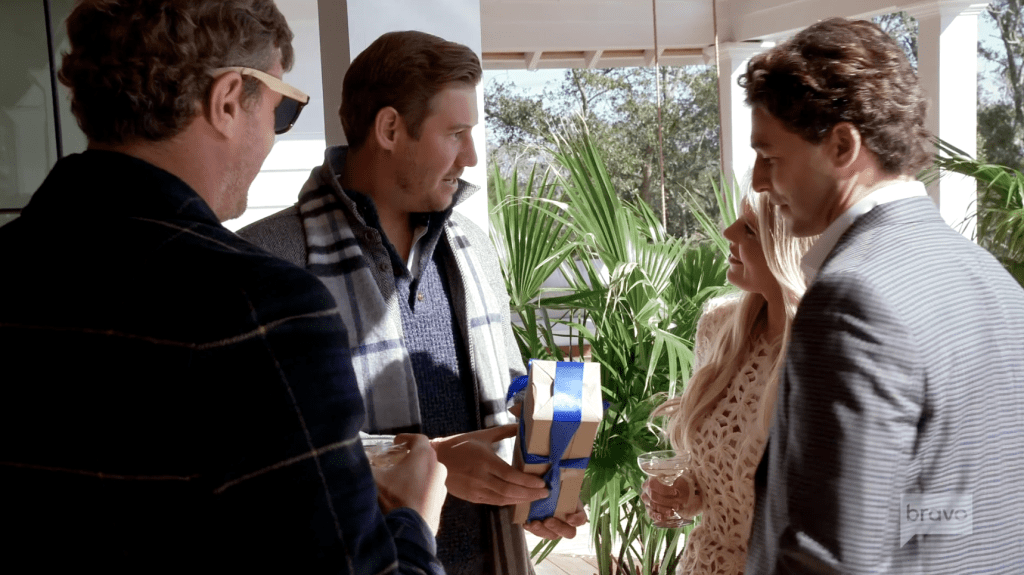 As expected, Austen later revealed in talking head confessional that he was neither prepared nor inclined to be won over by Brett, maintaining a skeptical stance."I thought that this guy was going to be like, a Greek god," the TropHop beer founder said. "I mean, the way that Madison talks about Brett, she's like, 'Oh you know, his d— is so big and he's so f—ing hot.' Seriously, what does this guy have that I don't have?"
Taylor had her own idea of a fitting gift for Madison, opting for a playful and personal choice — a vibrator, "Ya'll are doing long distance," she explained. "I thought that maybe…."
Madison accepted the playful gift in stride, "Thank you, we won't ever forget it." She's a better woman than me!
Taylor's somewhat awkward afternoon persisted as Shep initiated a conversation with her at the bar. Complimenting her appearance, the pair delved into a discussion about Taylor's recent travels to London and Paris, attempting to navigate the conversation gracefully.
Simultaneously, Austen took the initiative to approach Olivia, querying her, "How have you been in the month of December since I haven't spoke to you?"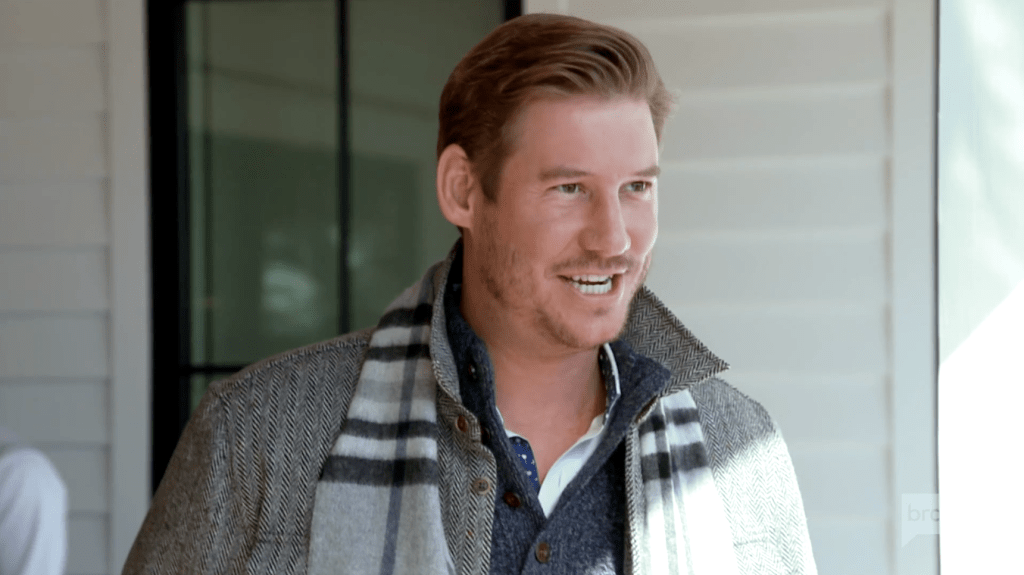 Responding to Austen, Olivia assured him that she had been "good." She went on to share that she had celebrated the Christmas holiday in the picturesque setting of Sedona, Arizona.
"You could've texted me that, but you chose not to," Austen replied. "And you instead just decided to thumbs-up me when I said, 'Hey, hope you're having a Merry Christmas.'"
Olivia explained not responding because, "that was the first time you had reached out to me in a very long time."
To diffuse the tension, Olivia asked Austen, "What do you need from me in this moment to enjoy the day?"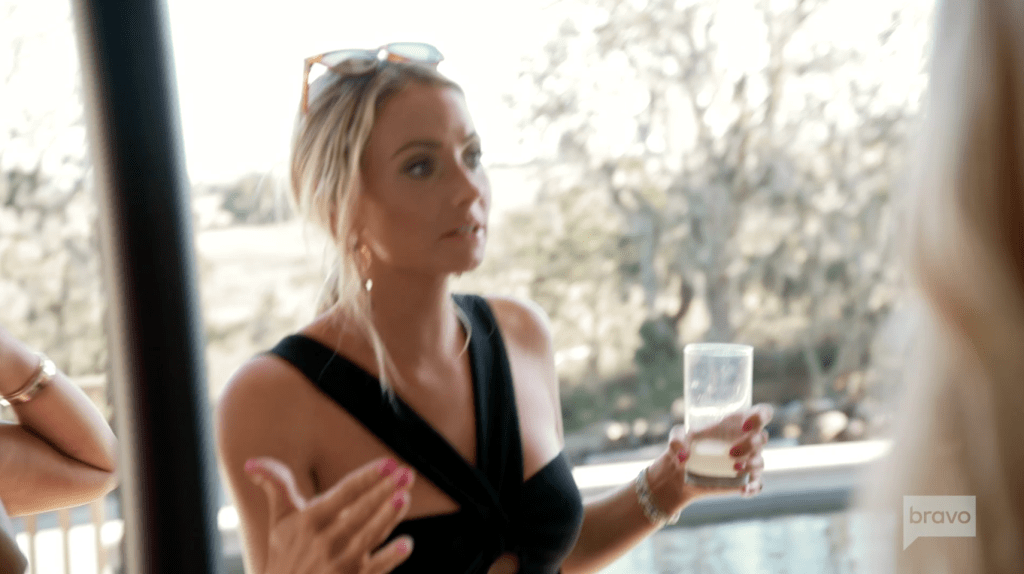 "Nothing in this moment," Austen replied.
"We can go our separate f—ing ways," Olivia asserted.
Following her conversation with Shep, a somewhat agitated Taylor sought out Austen to share a hug, unable to shake off the stirred emotions from her recent exchange.
"[Shep] cheated on me tenfold," Taylor said to Austen and Rodrigo Reyes "and I know some of y'all know about it."
Taylor was visibly distressed, grappling with the swirling rumors that Shep had become romantically involved with Leva Bonaparte's staff member, Mia Alario. However, Austen was quick to refute these claims, asserting that no such fling had taken place.
Taylor says Craig Conover, "was laughing about it" and "thought it was hysterical."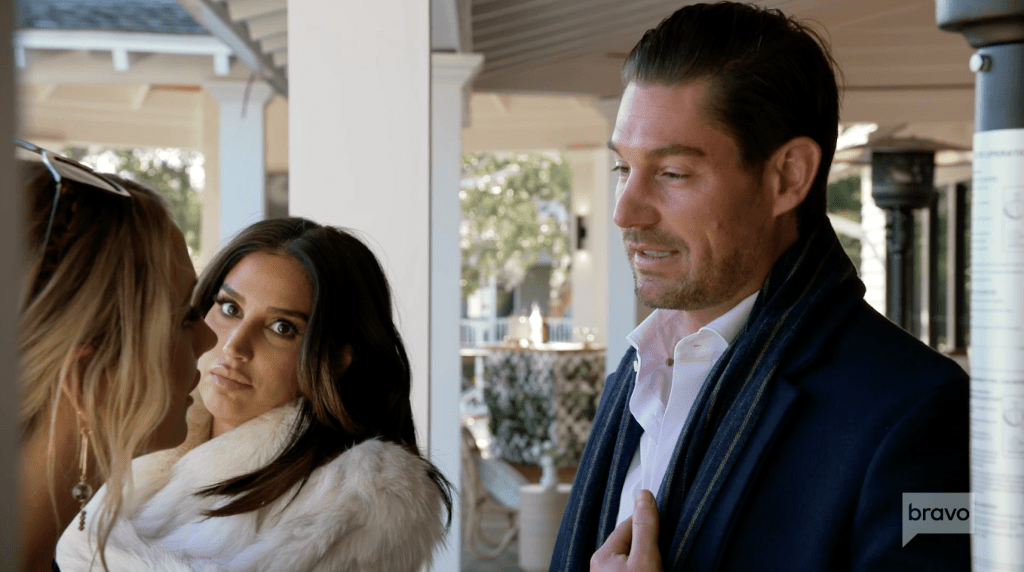 Craig, on the other hand, presented a different narrative, claiming he attempted to prevent Shep from getting involved with Mia. Amidst this conflicting information, Taylor expressed her disappointment over Craig allegedly not reaching out to her following her split from Shep, feeling a sense of letdown.
"Do you realize how s—ty that is?" Taylor asked Craig. "We used to be friends."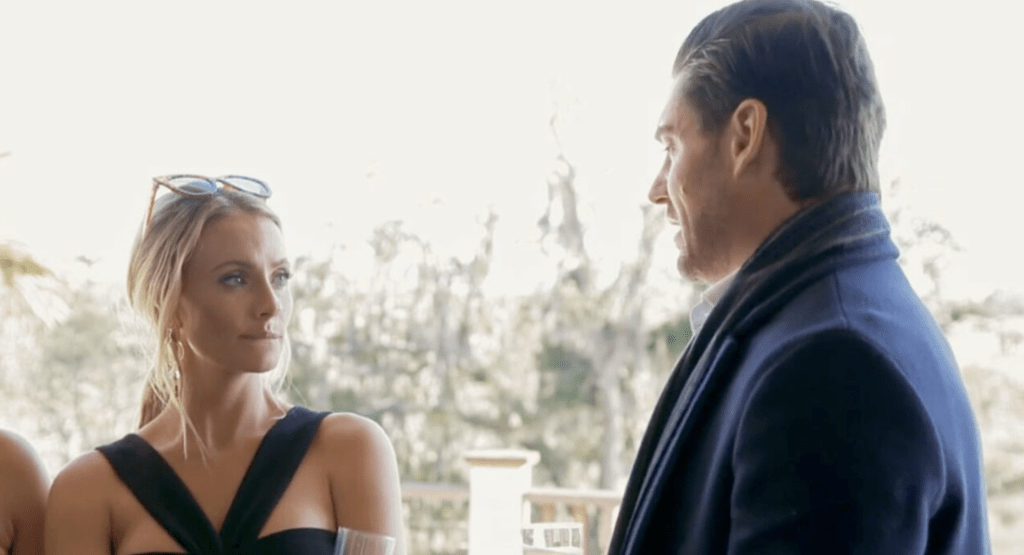 Craig explained that the reason behind not reaching out to Taylor was his friendship with Shep, indicating his allegiance lay with his friend during the turbulent time.
"He's a f—ed-up human being," Taylor asserted.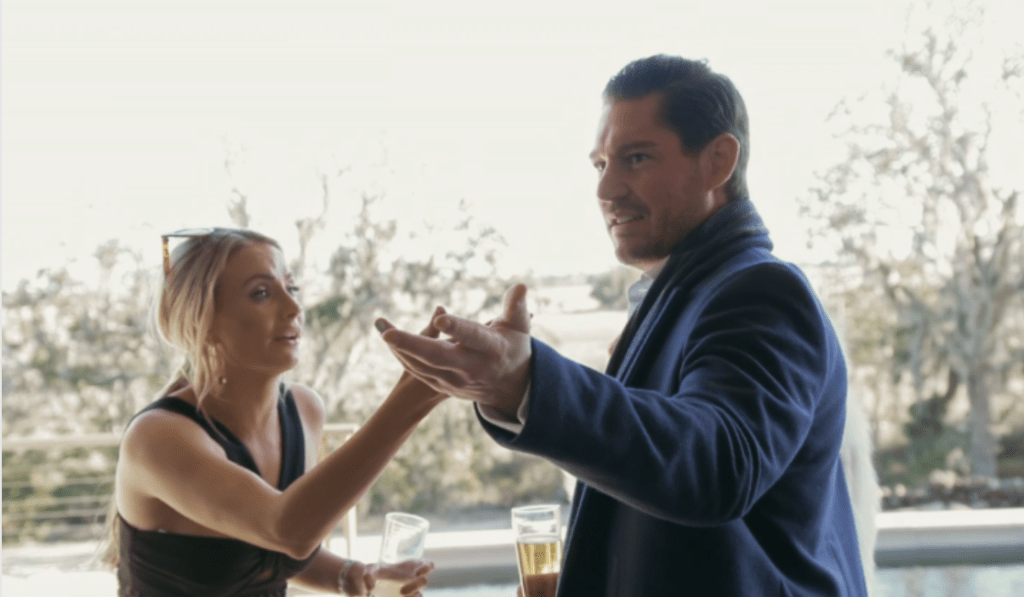 Craig perceived Taylor's reaction as a "deflection from the fact that Shep hurt" her, implying that she was avoiding addressing the main issue of Shep's actions. Conversely, Taylor expressed a sense of betrayal, lamenting that Craig "didn't have my back" during her difficult period post-breakup.
The situation quickly spiraled, escalating into a heated, expletive-laden argument as Craig attempted to convince Taylor that he had indeed tried to prevent Shep from engaging in an affair with Mia. The fierce back-and-forth revealed deep-seated resentments and conflicting perspectives.
"I f—ing threw him through a f—ing wall, alright? So screw you," Craig said to Taylor. "If it wasn't for me, he would've slept with the f—ing girl, and I should've let him. Jesus, stop f—ing yelling at me. I didn't cheat on you, my friend did. So stop f—ing yelling about s— you don't know about."
Seeking to make Craig understand the gravity of the situation from her point of view, an emotional and tearful Taylor posed a hypothetical scenario to Craig, asking, "What about if your girl cheated on you?"
Madison quickly called out Taylor for making that suggestion, telling her, "No Taylor! You can't say that!"
Southern Charm airs Thursdays, at 9 p.m. EDT, on Bravo.
Stay Connected With All About The Tea: Twitter Ι Instagram Ι YouTube Ι Facebook Ι Send Us Tips  
Nancy Zhāng is an Entertainment Blogger for All About The Tea. Nancy covers hot topics, recaps and celeb news. She loves to multi-task as a writer and a private chef. She received a B.S. in Mass Communications from LSU. Nancy's married and the proud mom of 2 German Shepherds.