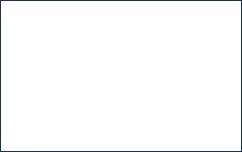 Comedian and actor Russell Brand is facing multiple allegations of rape and sexual assault Saturday following an in-depth investigation by a team of British media outlets.
The explosive and lengthy piece published by The Times, The Sunday Times and Channel 4 Dispatches includes allegations of rape as well physical and mental abuse from multiple women in both Britain and the United States between 2006 and 2013, during the height of Brand's fame.
The 48-year-old celebrity has denied the claims in a video posted on his YouTube channel.
The Times investigators said they gave Brand's representatives eight days to respond to the accusations before publishing the story. Lawyers eventually replied that they were unable to give a response because of the "large litany of questions" posed to them.
Reporters also laid out in detail how they conducted their multi-pronged investigation, collecting evidence including phone, text and email records and interviewing witnesses over several months.
Some of the allegations date back to a time when Brand worked at BBC Radio 2 and Channel 4, as well as during the time he lived in Los Angeles as a Hollywood actor.
It was at that point in his life, a woman who admitted she previously had consensual sex with Brand, contends she arrived at his Los Angeles home where she was raped. She details being held against her will in the home while Brand pinned her against a wall and assaulted her after she refused to join him with another woman in the bedroom.
The woman sought treatment at a rape crisis center later the same day, The Times reported it confirmed her account by viewing medical records. It also verified an apology text sent from Brand's U.S. phone number to the woman, along with her reply.
FOLLOW REALITY TV WORLD ON THE ALL-NEW GOOGLE NEWS!
Reality TV World is now available on the all-new Google News app and website.
Click here
to visit our Google News page, and then click FOLLOW to add us as a news source!
Another woman in Los Angeles, who was working with Brand at the time, said the actor assaulted her in his home, causing her to try to escape. He later yelled at her, firing her and threatening legal recourse if she told anyone about the episode, according to The Times story. It also says reporters spoke to witnesses outside the home who heard screaming during the incident.
Brand had a short-lived 14-month marriage to pop star Katy Perry from 2010 to 2011. Perry, who is 10 years younger, said in a 2013 interview with Vogue that Brand "was really hurtful, and it (relationship) was very controlling."
The story also alleges Brand had a short relationship in Britain with a 16-year-old girl after first meeting her while shopping. The girl's mother is quoted in the story as saying she believed Brand, who was 30 at the time, was grooming her daughter. The mother said she was unable to do anything other than express her concerns because her daughter had passed the legal age of consent in that country.
Now 30, the alleged victim in that case told the newspaper Brand also physically assaulted her, forcing her at one point into a non-consensual sexual act, which led to the end of the brief relationship.
The story uses pseudonyms to protect the identities of all the accusers.
Brand's literary agency issued a statement saying it eventually dropped him as a client.
"Russell Brand categorically and vehemently denied the allegation made in 2020, but we now believe we were horribly misled by him," the Tavistock Wood agency said, adding it has "terminated all professional ties to Brand."
Reporters also interviewed dozens of comedians for the story, many of whom said they became aware of Brand's dark side on the standup circuit.
"I know for many, many years that women have been warning each other about Russell," Scottish comedian Daniel Sloss told The Times. Sloss was the only comedian who allowed the publication to use his real name.
Brand was a client of John Noel Management from 2002 until 2017, and the agency told The Sunday Times it was not in a position to answer questions because of legal reasons.
Britain's Channel 4, meanwhile, said it is "appalled to learn of these deeply troubling allegations, including behavior alleged to have taken place on programs made for Channel 4 between 2004 and 2007," a spokesman told the Sunday Times in a statement.
"We are determined to understand the full nature of what went on. We have carried out extensive document searches and have found no evidence to suggest the alleged incidents were brought to the attention of Channel 4," the broadcaster said.