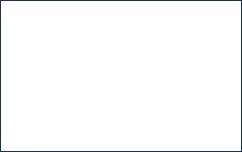 NBC has announced plans to celebrate the winter holidays and the legacy of late rock 'n' roll legend Elvis Presley with a new live music special called Christmas at Graceland.
The program is set to air on the network and its streaming arm, Peacock, on Nov. 29.
Participating performers will be announced at a later date.
The special will be filmed at Presley's former Tennessee home, Graceland, which remains a popular tourist attraction decades after his death.
Presley's granddaughter, actress Riley Keough, last month was named the sole trustee and heir of her late mother Lisa Marie Presley's estate, which includes Graceland.
Lisa Marie, Presley's only child, died Jan. 12 of complications from a small bowel obstruction. She was 54.
"My family and I are elated to open the doors to Graceland in this first-of-its-kind special," said Keough, who serves as executive producer on the holiday special.
"With intimate musical performances drawing inspiration from my grandfather Elvis's cherished Christmases in Memphis, viewers will be invited to experience firsthand the magic that is Christmas at Graceland."
FOLLOW REALITY TV WORLD ON THE ALL-NEW GOOGLE NEWS!
Reality TV World is now available on the all-new Google News app and website.
Click here
to visit our Google News page, and then click FOLLOW to add us as a news source!
There has been a surge of interest in Presley — who died in 1977 at the age of 42 — in recent years.
His life was chronicled in the 2022 Oscar-nominated biopic, Elvis, with Austin Butler in the lead role and Priscilla — a film adaptation of Priscilla Presley's memoir, Elvis and Me, starring Jacob Elordi and Cailee Spaeny — premiered Monday at the Venice International Film Festival.
Presley was married to Priscilla from 1967 to 1973.