There have been many Superman actors over the years, but the one who actually played the Kryptonian the longest has never once worn the superhero's suit. That's right, I'm talking about Smallville's Tom Welling. The actor played a young Clark Kent on the CW series for ten seasons, all without donning those blue tights, but could he continue his hero's journey one day? A recent piece of fan art is having us imagining the possibilities. 
One photoshop artist took to Instagram to share an edit he did of Tom Welling wearing the iconic costume on the Kent farm alongside Smallville's own Lois Lane, Erica Durance. Take a look: 
Tom Welling looks incredible as Superman in a suit that is a gorgeous shade of blue and features a bright red "S" and cape. The artist imagined a suit unique to other versions of the hero we've seen in movies and TV shows. Like Henry Cavill before him, the artist imagined Tom Welling might ditch the red underwear, and instead have a red belt around his waist. 
This costume doesn't actually exist, and the image is fan art that implemented the return of Welling and Durance reuniting during the Arrowverse's "Crisis on Infinite Earths" special that happened on an episode of Batwoman in 2019. In the huge crossover event of the CW's DC characters, Tom Welling played a version of Clark Kent who had hung up the cape after losing his powers following the events of the Smallville Season 11 tie-in comic. 
Smallville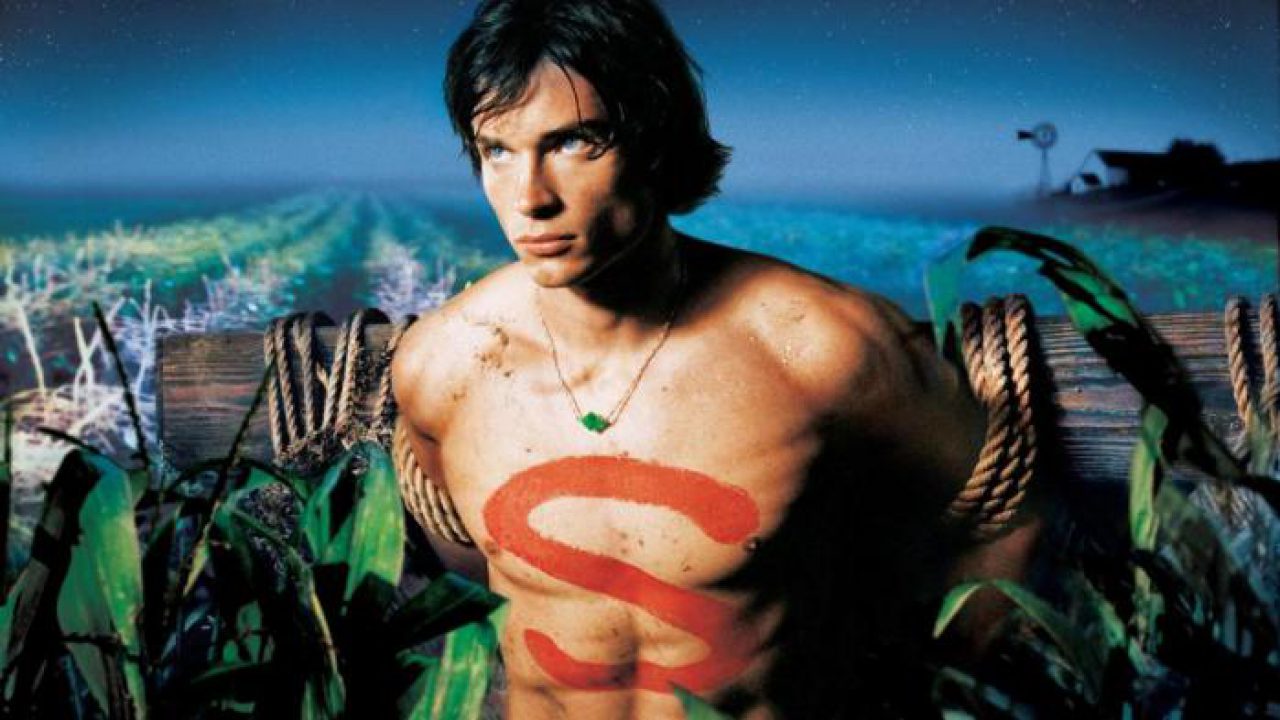 Seasons: 10 (2001-2011)
Created By: Alfred Gough & Miles Millar
Starring: Tom Welling, Alison Mack, Kristen Kreuk, Michael Rosenbaum, John Glover, Annette O'Toole, John Schneider, Justin Hartley
Where To Stream: Hulu subscription
Between Welling's return to the DC character a few years ago and his 2021 announcement of an animated revival of Smallville, the actor has shown an openness to return to the role over the years. Could he ever become Superman in another series or movie? Tons of Smallville fans would absolutely love to see it, but then there's the fact that a new DC universe is currently under construction with a new Superman actor. 
In 2022, James Gunn and Peter Safran became the co-chairmen and CEOs of DC Studios and have mapped out a new direction for the comic book universe that includes an upcoming movie starring the Man of Steel called Superman: Legacy. David Corenswet is set to play Clark Kent and Rachel Brosnahan will be Lois Lane. The Superman: Legacy cast is packed with talent, including Nathan Fillion, Isabela Merced, Edi Gathegi and Anthony Carrigan. 
Superman: Legacy is expected to be written and directed by James Gunn after the filmmaker put his mark on the Guardians of the Galaxy trilogy and 2021's The Suicide Squad. Though as we've seen with Batman, the possibilities are there for multiple versions of the same superhero to exist at the same time. So why not give Tom Welling his superhero suit moment… finally?