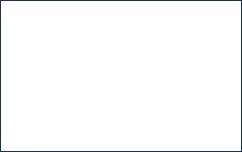 The Telluride Film Festival announced its lineup on Wednesday. The 50th edition of the festival runs Thursday through Monday.
It is tradition for Telluride to announce its program the day before the festival begins. This year's festival features 49 new films, 16 repertory screenings including several new restorations, and four documentary shorts.
The feature lineup includes Saltburn, from director Emerald Fennell, which just released its trailer today. Ethan Hawke directed Wildcat, also in the program.
Wim Wenders has two films in the program, Perfect Days and the documentary Anselm.
Alexander Payne's The Holdovers, Steve McQueen's Occupied City, Pablo Larrain's El Conde, Jeff Nichols' The Bikeriders and Yorgos Lanthimos' Poor Things are also in the program.
Lanthimos, Wenders and Alice Rohrachwer, whose La Chimera is also in the fest, are the subjects of Silver Medallion Awards and retrospectives of their work.
Hawke is presenting All That Jazz and McQueen Zero de Conduite as curated Guest Director screenings. Alfonso Cuaron also selected Jonah Who Will Be 25 in the Year 2000 and Mira Nair The Music Room in that program.
Cassandro, Kim's Video and Beyond Utopia are among films that premiered at Sundance in January also playing at Telluride.
FOLLOW REALITY TV WORLD ON THE ALL-NEW GOOGLE NEWS!
Reality TV World is now available on the all-new Google News app and website.
Click here
to visit our Google News page, and then click FOLLOW to add us as a news source!
Celebrity attendance at the fall film festivals is in question as most of the productions fall under the AMPTP contract against which SAG-AFTRA is on strike. Some films are independent of the contract or have interim agreements allowing actors to promote them.
Directors can still promote their films as the Directors Guild of America signed a new contract with the AMPTP. Writers are still on strike as well.
The complete schedule is available at Telluridefilmfestival.org.