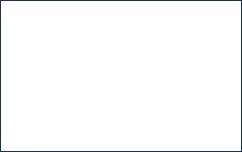 Prolific television producer Manny Coto died Sunday at age 62. Trades Variety and Deadline confirmed with family, who said Coto had been battling pancreatic cancer for 13 months.
Coto's television credits began as a writer for anthologies Alfred Hitchcock Presents and Tales from the Crypt, the former of which he also directed. He got his first producing credit on a '90s revival of The Outer Limits.
Coto joined the drama 24 in its fifth season, writing episodes, as well. The show was groundbreaking for telling stories in real time, with each hour-long episode representing one hour of a single day.
The spinoff 24: Legacy credited Coto as creator. Legacy followed a new generation of CTU agents trying to thwart a daily crisis.
Coto also produced Dexter Seasons 5-8 after Clyde Phillips left. Phillips returned for Dexter: New Blood and Coto was not involved in the revival.
Most recently, Coto was a producer on American Horror Story Seasons 8, 10 and 11, and its spinoff American Horror Stories.
He also co-wrote and directed the horror film Dr. Giggles and wrote and directed the family film Star Kid. As a writer on Star Trek: Enterprise, he eventually became showrunner of the prequel series.
Coto's brother, Juan Carlos, is also a writer and producer having worked on 24, Heroes, 9-1-1 and showrunning From Dusk Till Dawn: The Series.
FOLLOW REALITY TV WORLD ON THE ALL-NEW GOOGLE NEWS!
Reality TV World is now available on the all-new Google News app and website.
Click here
to visit our Google News page, and then click FOLLOW to add us as a news source!
Juan Carlos remembered his brother letting him assist on Super-8 films. "He was my inspiration and my guiding light — in the craft, and in life," Juan Carlos tweeted.